Northwestern to receive $50 million to study life sciences using mathematics
New institute will be an international hub focused on fundamental questions
University of Chicago is key partner
Institute will be located in downtown Chicago
Discoveries in biology will spur new developments in math; new math will advance biology
Work to include educational outreach, bridging diversity gap
EVANSTON, Ill. — Northwestern University has been awarded $50 million over five years from the National Science Foundation (NSF) and the Simons Foundation to establish the National Institute for Theory and Mathematics in Biology (NITMB), to be based in downtown Chicago. The institute will be the first of its kind in the U.S.
Mathematics has the potential to distill biology's complexity and predict future phenomena. NITMB researchers from across disciplines will develop and use math to investigate some of the most important fundamental questions in the life sciences. And the institute offers bidirectional opportunities: Discoveries in biology also will motivate new developments in mathematics.
The University of Chicago (UChicago) is Northwestern's key partner in this initiative. Together, the two universities will create a nationwide collaborative research community that will generate new mathematical results and uncover the "rules of life" through theories, data-informed mathematical models, and computational and statistical tools. The institute also will foster international collaborations at the interface of the mathematical and biological sciences, helping establish a vibrant worldwide research network for decades to come.
"We are delighted to partner with the University of Chicago on another groundbreaking interdisciplinary endeavor," Northwestern President Michael Schill said. "Through deliberate and intentional research collaboration, we can have a greater impact on our region and society."
Foundational advances in biology and mathematics will lead to increased knowledge of human intelligence, advances in the biomedical sciences and better understanding of the effects of climate change upon plants and animals, among other benefits.
Richard Carthew, the Owen L. Coon Professor of Molecular Biosciences in Northwestern's Weinberg College of Arts and Sciences, is director of the new institute.
"There are many deep questions about human life and all branches of biology," Carthew said. "Our goal is to better understand the mathematical basis underlying both the capabilities and constraints of living systems. We hope to revolutionize the study of biology, much like physics has benefited from an alliance with mathematics. An ambitious goal, yes, and an exciting one."
As Carthew and his team begin working toward this goal, he noted that Northwestern and UChicago have complementary strengths in mathematics and the life sciences. "Together, we are bigger than the sum," he said.
William Kath, the Margaret B. Fuller Boos Professor and professor of engineering sciences and applied mathematics at Northwestern's McCormick School of Engineering, and Rebecca Willett, professor of statistics and computer science at UChicago, are deputy directors of NITMB.
"The NITMB will achieve foundational advances at the intersection of mathematics and biology," Willett said. "These include tools for understanding when a group of organisms exhibit collective behavior that wouldn't be seen in any individual, a theory of how masses of undifferentiated cells establish the geometric pattern that frames a fully developed organism, and a mathematical understanding of how living systems learn and adapt to new conditions with limited training. The Northwestern and UChicago teams will bring together leading experts in mathematics and biology and make the Chicago area the hub for convening scientists around the globe to work on these important problems."
The institute's work promises to have a lasting impact on the disciplines of life sciences and mathematics as well as society at large.
"Our society is seeing an explosion in both the types and amounts of new experimental data being collected concerning biological systems," Kath said. "Mathematical theory has been tremendously successful in finding unifying principles and tools with which to understand physical and engineering fields. The goal of the NITMB is to provide a focal point for this to occur with biology."
Approximately 80 faculty — 40 from each university — will be involved in the institute's work, including quantitative biologists (both experimental and theoretical), computer scientists, physicists and mathematicians. NITMB will be located in Chicago's Streeterville neighborhood, ensuring accessibility to Northwestern and UChicago researchers as well as collaborators from the U.S. and around the world.
"This is incredibly exciting and important funding that will fuel breakthrough interdisciplinary science," said Milan Mrksich, Northwestern's vice president for research. "Earlier this year we celebrated being selected to lead the Chan Zuckerberg Chicago Biohub. Now we are two-for-two this year in winning competitions that create single centers of their kind in the country."
Like the biohub, the math institute showcases the transformative potential of collaboration among leading universities, according to Mrksich. "By creating these 'dream teams' across institutions, we can dramatically increase our scientific understanding while strengthening our region as a destination for the world's best research talent," he said.
NITMB builds on Northwestern's successful NSF-Simons Center for Quantitative Biology, established in 2018 to develop interdisciplinary research between mathematics and developmental biology. Since then, the Weinberg College center has yielded scientific successes and the growth of a robust research community.
The new institute will take this center's foundation and expand it with new partners and an international reach, a broader scientific vision and dedication to training a diverse workforce across disciplines. NITMB will occupy a dedicated space that has been identified in Streeterville for its research and convening activities. The modern multifunctional open-space floorplan and central location between Evanston and Hyde Park were key factors in the award.
Not just a research center, the NITMB will create curricula and support research opportunities for students from elementary through graduate school and beyond, while also hosting public lectures that communicate the wonder of the living world and how it is understood through the lens of theory.
The institute's significant K-12 educational outreach component will take advantage of existing local programs as well as develop new ones with the goal of improving equity and inclusion of those underrepresented in STEM (science, technology, engineering and math). The institute will begin by helping expand Northwestern's Science Club, serving middle school students in Chicago and Evanston.
Multimedia Downloads
Scientific images
The National Institute for Theory and Mathematics in Biology will achieve foundational advances that include a mathematical understanding of how living systems learn and adapt (fruit fly brain image), how collective behaviors emerge when consortia of individual cells interact (frog embryo image) and how living systems create order and regularity from less ordered origins (fruit fly eye image).
Interview the Experts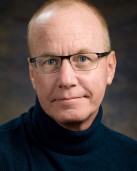 Owen L. Coon Professor of Molecular Biosciences