Infant formula shortage: Where do we go from here?
Pediatric gastroenterologist and supply chain experts available for interviews
Northwestern University experts in specialized pediatric gastrointestinal diseases and supply chain issues are available for interviews on the ongoing infant formula shortage.
Pediatric expert
Dr. Joshua Wechsler (pronounced "Wex-ler") is an assistant professor of pediatrics (gastroenterology, hepatology and nutrition) and medicine (allergy and immunology) at Northwestern University Feinberg School of Medicine and the medical director of the Eosinophilic Gastrointestinal Diseases Program at the Ann & Robert H. Lurie Children's Hospital of Chicago. He is well versed in the area of hypoallergenic infant formula, as he specializes in pediatric eosinophilic gastrointestinal disorders (EGID), in particular eosinophilic esophagitis (EoE), eosinophilic gastritis (EG) and eosinophilic duodenitis (EoD).
Email Kristin Samuelson at ksamuelson@northwestern.edu to schedule an interview with Dr. Wechsler.
Dr. Wechsler can speak about:
Hypoallergenic and other specialty formulas, who needs them and what challenges those families are now facing
Infant formula hoarding
Steps parents can and should take when faced with low supply of formula, such as speaking to their pediatrician and visiting this credible site to determine if their formula has been recalled and what is a comparable substitute formula to try
Advocacy groups, such as CURED, that can provide financial and other assistance to families of infants with eosinophilic gastrointestinal diseases, who are facing shortages (Dr. Wechsler is the CURED foundation Research Scholar at Lurie Children's Hospital)
Parents in lower socioeconomic situations who are impacted by the formula shortage
Quote from Dr. Wechsler:
"For those who are struggling financially, they're going to need to talk to their doctor to understand the other formula options that are available at the grocery store and work with WIC.
"At the end of the day, feeding infants is crucial. This type of a crisis might involve government intervention at some point. We don't want infant mortality rates to increase or food poverty and infant nutrition to be an issue, so if the crisis continues at this level, I can foresee a situation in which government-enforced increases in formula production might be a thing."
Supply-chain expert
Supply chain expert Hani Mahmassani (pronounced "HAH-nee" and "MAH-muh-SAH-nee") is the William A. Patterson Distinguished Chair in Transportation and director of the Northwestern University Transportation Center. He says our hyper-optimized supply chains are part of the problem. Supply chains are optimized to be highly efficient and low cost, leaving very little slack when issues arise. He can be reached directly at masmah@northwestern.edu.
Quote from Professor Mahmassani:
"This sends another signal about the lack of resilience in the supply chains of so many essential products, in which disruptions (such as the Abbott recall) result in major shortages that get amplified through hoarding and panic buying."
Interview the Experts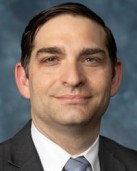 Assistant professor of pediatrics and medicine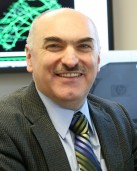 William A. Patterson Distinguished Chair in Transportation
Director, Northwestern University Transportation Center