Wearable COVID-19 sensor receives major award from the U.S. Department of Defense
More than 10,000 monitoring hours collected on high-risk patients, including three double-lung transplant survivors
Researchers recruiting for clinical trials to test bio-integrated sensor to monitor COVID-19

Trial will capture patient data to strengthen algorithms to detect early infections of COVID-19
Health care workers and COVID-19 patients in Chicago and in low-resource settings around the world have already tested device
Northwestern spinout, Sibel Health, partnered with Anthem to deploy the sensors to thousands of consumers in early 2021
Northwestern University researchers have put their wearable COVID-19 monitoring device through a flurry of tests, updates and improvements since unveiling it in early May.
Now, Sibel Health — a Northwestern spinout commercializing the sensor — has received a highly competitive $2.4 million from the U.S. Department of Defense through a Medical Technology Enterprise Consortium award. The award will support the technology's continued development and deployment.
This new effort builds upon earlier work funded and supported by the Biomedical Advanced Research and Development Authority part of the Office of the Assistant Secretary for Preparedness and Response within the U.S. Department of Health and Human Services through the Early Notification to Act, Control and Treat (ENACT) program. The ENACT program aims to provide early and actionable health information for use by patients, medical care providers and public health organizations.
Sitting at the base of the throat, the Northwestern device uses an electrocardiogram and a motion sensor to measure subtle vibrations from the body to continuously capture heart rate, breathing, coughing and temperature (fever). A second paired device wraps around the finger to measure blood oxygenation levels and non-invasive continuous blood pressure. The ICU-grade data outputs can be stored on the sensor or displayed on any standard smartphone.
"While popular wearables have been used for COVID-19 surveillance, they do not measure any of the three most common symptoms: fever, cough and shortness of breath," said Northwestern's John A. Rogers, who led the device's development. "If we want to catch COVID-19 at the earliest stages, then it is critical for a diagnostic system to detect these common symptoms."
Even as effective vaccines appear on the horizon, Rogers and his team believe their technology is still crucial in fighting the COVID-19 pandemic as well as future pandemics.
"Of course we're all excited about the upcoming vaccines; they can't come soon enough, and we need to vaccinate everyone as soon as we can," said Northwestern's Dr. Shuai (Steve) Xu. "But, it will still take time to distribute those. Here in the United States, we are approaching 200,000 new cases and 1,500 deaths each day. This means that millions of people will still get infected until a vaccine comes. So, we need to stay vigilant."
"Furthermore, in the time of COVID-19, we forget other killers," Xu added. "These sensors and the algorithms that we will develop could be applied to other serious viruses, such as the influenza and RSV, that kill tens of thousands of people every year."
A bioelectronics pioneer, Rogers is the Louis Simpson and Kimberly Querrey Professor of Materials Science and Biomedical Engineering in Northwestern McCormick School of Engineering, professor of neurological surgery at Northwestern University Feinberg School of Medicine and director of the Querrey Simpson Institute for Bioelectronics (QSIB). Xu is an assistant professor of dermatology and pediatrics at Feinberg and of biomedical engineering in McCormick. He also is medical director of QSIB.
Innovative clinical trial
After launching their monitoring device, researchers tested it on frontline health care workers and high-risk select patients in Chicago-area hospitals. Most notably, Mayra Ramirez — the first COVID-19 patient in the United States to receive a double-lung transplant — wore an earlier version of the sensor while recovering from surgery.
"These sensors are useful across the entire continuum of care. Obviously, early detection of disease is critically important," said Dr. Ankit Bharat, the chief of thoracic surgery at Northwestern Medicine, who performed Ramirez's surgery. "But, I have been working with the team to use these sensors to track recovery, assess deterioration and, in the case of COVID-19 lung transplant recipients, to evaluate signs of potential reinfection."
Bharat also is the Harold L. and Margaret N. Method Research Professor of Surgery in Feinberg and is principal investigator of the clinical trial.
The Northwestern research team is actively recruiting participants — including siblings, roommates, spouses, parents and children, who live with people recently tested positive for COVID-19. The study will seek to enroll a total of 322 total subjects. Each high-risk individual will receive a sensor kit to monitor them for four weeks. Because the device is still investigational, the team will compare sensor data with results from a saliva PCR test for COVID-19 that has received FDA Emergency Use Authorization for home collection by Phosphorus Diagnostics.
Through another Northwestern connection, the team will use a unique COVID-19 antibody test provided by Dr. Elizabeth McNally, Thom McDade and Dr. Brian Mustanski that requires only a single drop of blood. The Screening for Coronavirus Antibodies in Neighborhoods (SCAN) study has been used throughout Chicago and the Feinberg School of Medicine.
"The SCAN antibody test focuses on detecting antibodies to a specific part of the virus spike protein and this target allows for greater sensitivity and specificity," McNally said. "Through this effort, we believe we will be able to better piece together the natural history of infection linking molecular diagnoses to physiological outputs."
Active and enrolling, the trial is expected to be complete by Spring of 2021 — leading to new capabilities for the sensor system to identify asymptomatic and early symptomatic disease. By the end of this year, the Northwestern researchers anticipate more than 100,000 hours of monitoring data.
"The PCR and antibody tests enable us to track which participants eventually develop COVID-19 in our study cohort," Xu said. "This helps our sensor system identify which symptoms are related to COVID-19 or not."
What's next?
Sibel Health has partnered with leading health benefits company Anthem, Inc., which serves more than 106 million people, including more than 42 million within its family of health plans, to get the devices onto thousands of consumers starting in January.
The sensors can be linked to a user's own smartphone allowing for ICU-grade monitoring around the clock at home. This will help employers keep their employees safe, and facilitate remote patient monitoring.
"Advanced sensors, like the ones invented at Northwestern and developed by Sibel, are examples of the innovative technologies that can help simplify and enhance consumers' healthcare experience," said Rajeev Ronanki, senior vice president and chief digital officer of Anthem, Inc. "As a digital-first healthcare organization, Anthem is committed to improving consumers' health and wellbeing and part of that is leveraging technologies that can have an immediate impact on healthcare and set the tone for the future of digital health."
"We're excited about this current effort to develop better and better early detection algorithms for our system," Xu said. "But we think our technology can make a difference right now in tracking recovery, facilitating a safe return to work for employees and many other remote monitoring use cases."
Editor's note: Rogers and Xu are co-founders of and have financial interests in Sibel Health. Northwestern University also has financial interests (equity, royalties) in Sibel Health.
Interview the Experts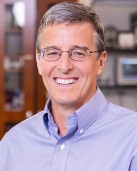 Louis Simpson and Kimberly Querrey Professor of Materials Science and Engineering, Biomedical Engineering and Neurological Surgery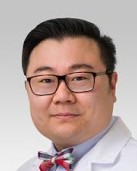 Assistant Professor of Dermatology
Assistant Professor of Biomedical Engineering
Assistant Professor of Pediatrics (Dermatology)
Medical Director, Querrey Simpson Institute of Bioelectronics