Dads being more involved in kids' lives is silver lining of COVID-19
Ahead of Father's Day, pediatrician available to discuss pandemic's impact on fatherhood
As Father's Day (June 21) approaches, Northwestern University professor of pediatrics and fathering expert Dr. Craig Garfield points out one of the silver linings of the COVID-19 pandemic and its accompanying quarantine: Dads' increased time with their kids. 
According to preliminary research, 45% of fathers are spending more time taking care of young children compared to before the pandemic. 
"The pandemic has reshaped the way fathers are involved with their families and children," said Garfield, who was not part of the study. "Whether it is play, reading a book or getting down on the floor and spending time with their kids, this is an unprecedented opportunity for fathers to be really involved."  
In addition to focusing on the role fathers play in families, Garfield's work investigates how children can influence the health of fathers. His prior work has described how becoming a father can increase a man's body mass index and affect his mental health. He is a strong supporter of improved public health surveillance and gaining a better understanding of men's health in general with a focus on fathers' health in particular.
Garfield is a professor of pediatrics and medical social sciences at Northwestern University Feinberg School of Medicine and a pediatrician at Ann & Robert H. Lurie Children's Hospital of Chicago. His research often focuses on the role of fathers in their children's lives. 
Reporters interested in speaking to Garfield ahead of Father's Day can contact Kristin Samuelson at ksamuelson@northwestern.edu. 
More quotes from Garfield:
"A key missing piece of our public health infrastructure is a neglect of the health of men and, in particular, fathers. While we have an Office of Women's Health and public health surveillance for pregnant and postpartum mothers on a national level, no similar institution exists for men or fathers. 
"This is a blind spot for the health of the nation. We see its impact in the issues of the day, including the increased COVID-19 deaths among men and the lower life expectancy for minority men that is symptomatic of health disparities tied to social factors, including poverty, housing and structural racism."
Interview the Experts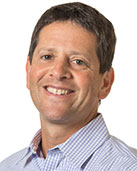 Associate Professor, Departments of Pediatrics and Medical Social Sciences
Attending Physician, Ann & Robert H. Lurie Children's Hospital of Chicago