Nobel laureate Stefan W. Hell among speakers at nanotechnology symposium
Annual event brings international experts to Northwestern on Nov. 14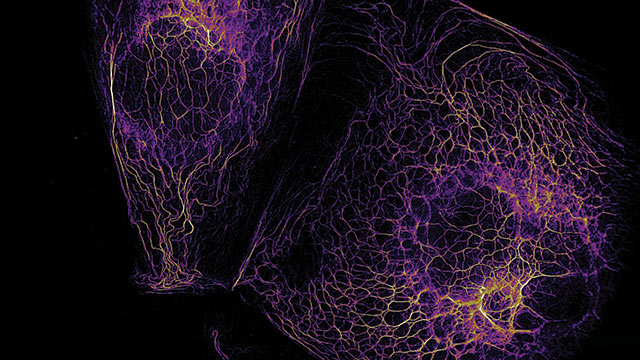 Nobel laureate Stefan W. Hell is among six internationally renowned scientists who will speak on a wide range of topics at Northwestern University's 2019 International Institute for Nanotechnology (IIN) Symposium on Thursday, Nov. 14. This year's theme is "Maps, Materials and Methods for Navigating the Nanoscale World."
The public symposium will be held from 8:30 a.m. to 6 p.m. in the Grand Ballroom of the Hilton Orrington Hotel, 1710 Orrington Ave., Evanston. The event is free, thanks to generous support from corporate sponsors, but registration is required.
"The IIN Symposium, now in its 16th year, is recognized as the global event for our nanoscience scholars at Northwestern, our friends in the community and colleagues across the globe," said Milan Mrksich, interim vice president for research at Northwestern. He is an IIN member and the Henry Wade Rogers Professor of Biomedical Engineering at the McCormick School of Engineering.
"An audience exceeding 800 participants will listen to technical yet quite accessible talks that describe the most recent advances in nanotechnology and their applications to solving some of the world's most pressing problems," Mrksich said. "The multidisciplinary talks attract people from several engineering and science departments as well as those concerned with ethics, societal impact and commercialization. This symposium also will showcase Northwestern's leading position in nanotechnology and gives our work a global reach."
Nanotechnology, the study of materials and processes that operate at the level of atoms and molecules, is a revolutionary branch of science and engineering. Properties -- optical, structural, electrical, mechanical and chemical -- for nearly every material change when shrunk down to the nanoscale.
Two of the six speakers are winners of Northwestern's 2019 Kabiller Prize and the Kabiller Young Investigator Award. After welcoming remarks, the following scientists will present these topics: 
Back to top