Northwestern University nanoscientists Teri W. Odom and Richard P. Van Duyne have been named Vannevar Bush Faculty Fellows by the U.S. Department of Defense.
The program provides research awards to top-tier researchers from U.S. universities to conduct revolutionary "high-risk, high-payoff" research of strategic importance to the Department of Defense (DoD).
Odom and Van Duyne join 11 other distinguished faculty scientists and engineers in forming the 2017 class. Each fellow will receive $3 million over five years.
Odom, a Charles E. and Emma H. Morrison Professor of Chemistry in the Weinberg College of Arts and Sciences, is an expert in designing structured nanoscale materials that exhibit extraordinary size- and shape-dependent properties. Applications of her unique materials include nano-lasing, nanomedicine, imaging and superhydrophobicity.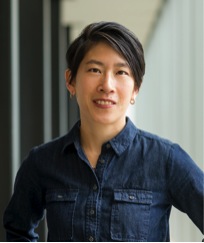 Odom's DoD research project includes designing new classes of metamaterials with multiple length scales, starting on the nanoscale, for unique mechanical, chemical and quantum effects. Metamaterials — artificially structured materials whose properties derive from structure instead of the function of their parts — exhibit properties not usually observed in nature.
Van Duyne's research interests include all forms of surface-enhanced and tip-enhanced spectroscopy, plasmonics, nanoscale biosensors, atomic layer deposition, scanning probe microscopy and ultrafast Raman spectroscopy. He is a Charles E. and Emma H. Morrison Professor of Chemistry in Weinberg College.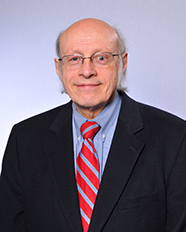 With the DoD support, Van Duyne will focus on controlling and even reprogramming chemical reaction pathways and dynamics on the nanometer length scale. Developing this ability would have a major impact on the fields of chemistry, materials science and photonics.
Fellows directly engage with the DoD research enterprise to share knowledge and insights with DoD civilian and military leaders, researchers in DoD laboratories, and the national security science and engineering community.
Originally called the National Security Science and Engineering Faculty Fellowship, the program was renamed last year. The new name commemorates Vannevar Bush, who was the director of the U.S. Office of Scientific Research and Development during World War II.