Opening new doors to undergraduate research
Northwestern expands opportunities through Emerging Scholars program for first-generation, minority and marginalized students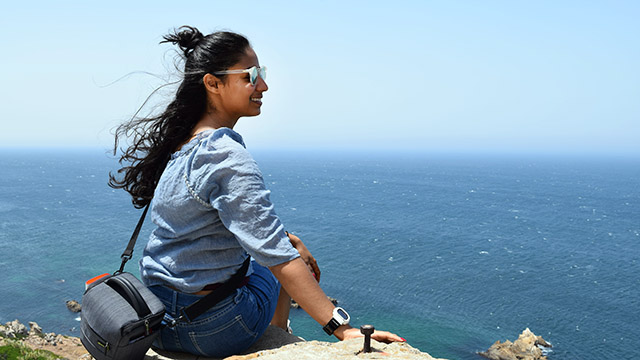 Northwestern University is expanding undergraduate research opportunities for first-year students who identify as first-generation, lower-income or marginalized, thanks to a $300,000 grant from the Arthur Vining Davis Foundations.
The grant will help students launch research and creative projects in the arts, humanities, journalism and social sciences, with an emphasis on issues of social justice, diversity, equity and inclusion.
Social justice emphasis
Northwestern has made it a priority to advance its commitments to social justice with greater transparency and fuller engagement. And the new Emerging Scholars grant program is another example of the work being done by community members to advance diversity, equity and inclusion through policy, programs, education, and community action and, in this case, research.
Traditionally associated with faculty and graduate students, research has grown over the past decade to become an integral part of the undergraduate learning experience, according to Peter Civetta, director of Northwestern's Office of Undergraduate Research (OUR).
Real-world deep dive
"Research opportunities give younger students a chance to test their problem-solving skills on a real-world level," Civetta said. "And a deep dive into one particular area complements the short bursts of learning that happen each day in the classroom."
In 2019-2020, as the world came to grips with the coronavirus pandemic, OUR was still able to provide meaningful opportunities for students even as they departed campus in spring. Overall, the office awarded $1.4 million in support of 532 student projects and saw a 15% increase in applications for its annual summer research program.
The Emerging Scholars program will provide 15 months of funding to student-faculty partnerships in the arts, humanities or other non-lab disciplines. 
"STEM fields tend to get more attention and support," says Megan Wood, associate director of OUR. "It's just easier to find projects because of the intrinsic nature of the lab environment, so one of the goals of our new program is to create parallel infrastructure for students in fields that tend to be more individual in nature. 
Students will receive stipends of $3,500 for the first summer, $2,000 for work during their sophomore year and $3,500 for their sophomore summer. Faculty mentors will receive $1,000 to help support the student experience.
Wide range of projects
For the inaugural cohort, 19 faculty, representing all of the undergraduate schools, will serve as potential mentors. Their research projects span a wide range of fields, such as these examples. 
Alyssa Garcia of the Weinberg College of Arts and Sciences is a first-generation Dominican-Cuban Latina, born and raised in New York City. She is working on a historically grounded ethnography that traces chronologically the public supervision and state regulation of Black female bodies in Cuba. She plans to expand the study to representations of AfroCuban women in testimonios, hip hop and film.
Ramón Rivera-Severa of the School of Communication focuses on 20th and 21st Century performance in North America and the Caribbean with emphasis on how race, ethnicity, gender and sexuality are negotiated across national borders. He has undertaken a curatorial arts project documenting the work of artists in Puerto Rico to advance contemporary performance and ephemeral arts practices.
Learning scientist and ethnographer Shirin Vossoughi of the School of Education and Social Policy studies the social, cultural, political and ethical dimensions of human learning in order to contribute to the development of more just educational practices and systems. She is working on pedagogical practices that support transdisciplinary thinking and learning in partnership with MetaMedia, a STEAM based summer and after-school program serving Black and Latinx middle school students in Evanston.
How to get started
Students are invited to learn more about the Emerging Scholars program, explore project ideas and potential faculty partnerships and check out the application process. Meet with an advisor, and plan to submit an application by March 19 for the summer 2021 cohort.
Back to top