Six Northwestern appointments to Illinois Holocaust and Genocide Commission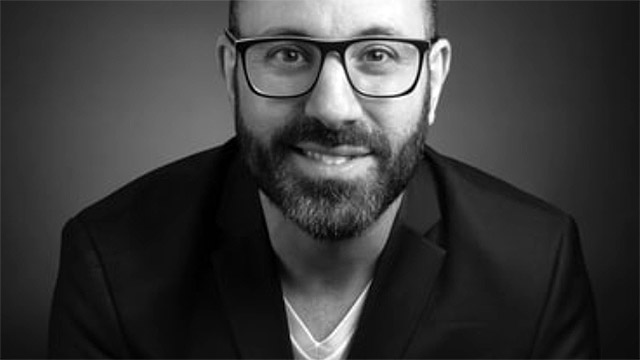 Illinois Gov. J.B. Pritzker's newly appointed Illinois Holocaust and Genocide Commission includes a number of Northwestern University faculty members, alumni and one undergraduate student, all of whom have dedicated themselves and their work to issues related to Holocaust, genocide, social justice education and commemoration.
Danny M. Cohen, the Charles Deering McCormick Distinguished Professor of Instruction in the School of Education and Social Policy (SESP) and an alumnus of Northwestern, was appointed co-chair of the 17-member team of scholars, educators and practitioners. Cohen is the founder of Unsilence, a human rights education nonprofit.
An inaugural appointee of the Commission, Cohen teaches about Holocaust education design, Holocaust memory, fiction and film, pedagogies for history and injustice, and design for social change.
Under his co-leadership, commissioners "will help districts, schools and teachers access high-quality resources to improve instruction and engage young people about histories of genocide and atrocities today," Cohen said. "We hope to raise public consciousness about emerging and ongoing genocides."
Other newly appointed commissioners with Northwestern ties include Kellogg School of Management alumna Susan Abram, CEO of the Illinois Holocaust Museum & Education Center; Sarah Cushman, director of the Holocaust Educational Foundation of Northwestern and a lecturer in the history department in the Weinberg College of Arts and Sciences; Doug Kiel, assistant professor of history at the Alice Kaplan Institute for the Humanities and a faculty affiliate of Northwestern's Center for Native American and Indigenous Research whose scholarship focuses on the erasure of Indigenous histories; Samantha Oberman '19, a learning specialist with Chicago Public Schools; and current SESP student Charlotte Masters. Both Masters and Cohen are grandchildren of Holocaust survivors.
In 1990, Illinois became the first state in the country to mandate the study of Holocaust history for public elementary and high schools. The Illinois General Assembly expanded the act to include other cases of genocide in 2010.
The appointments were made on Dec. 9, 2020, on the anniversary of The Convention on the Prevention and Punishment of the Crime of Genocide, ratified in 1948 by at least 149 countries.
Back to top