Law professor offers pop-up course, 'Law in the Time of Corona'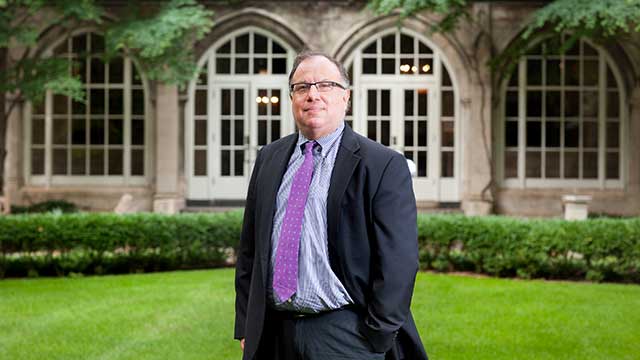 Northwestern Pritzker School of Law former Dean and Professor Daniel Rodriguez is offering law students a five-week online pop-up course, "Law in the Time of Corona," dealing with a range of legal issues involving the COVID-19 crisis. The course started March 23 and will run through April 25.
The course will be taught through a mix of pre-recorded sessions, links to materials -- including cases, statutes, regulations and perspective readings -- and a few live sessions. 

The class will consider a variety of questions, including: What is the governmental authority -- at the federal, state and local level -- to act in response to this emergency? What federalism issues are raised by these responses? How does the government ensure an adequate safety net, including economic or basic human needs? How does the legal system adapt to client needs during this time?  
There are myriad other issues unfolding, related to employment, housing, social services, discrimination and many more, Rodriguez said. 
"The student interest has been heartening," he said. "Within two days of the announcement, 117 students (in the JD, MSL and LLM programs) have signed up. This is a non-credit course, so students can participate with whatever level of energy they can bring to it during this busy time."
Interested faculty and staff can sign up here until Friday, March 27. A Northwestern ID, which will enable access to the Canvas course site, is needed.
Back to top