Fatal school shootings increase antidepressant use among youths, study finds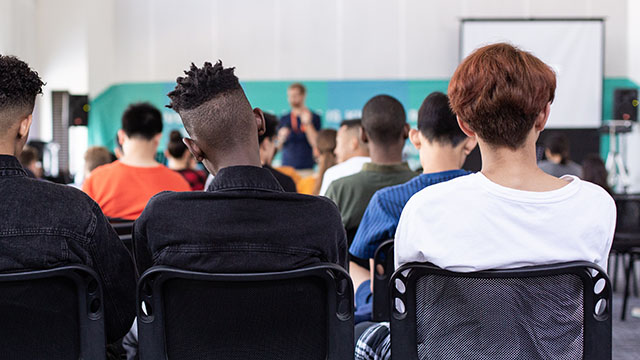 The rate of antidepressant use among youths under age 20 rose by 21 percent on average in the local communities where fatal school shootings occurred, according to a new study by Northwestern, Stanford and Yale university researchers. 
More than 240,000 students have been exposed to school shootings in America since the mass shooting in Columbine in April 1999, according to the study. Moreover, the number of school shootings per year has been trending up since 2015. 
Alert to policymakers
"Given the dramatic frequency of school shootings and the large number of exposed children, it is surprising how little is known about the impacts of these tragedies on the surviving youth," said co-author Hannes Schwandt, an assistant professor in the School of Education and Social Policy and an economist with the Institute for Policy Research (IPR) at Northwestern. "We hope our findings alert policymakers to consider the overall negative effects of school shootings, and inspire further research to gauge other societal consequences." 
The study is detailed in a working paper published Monday by the National Bureau of Economic Research. It was co-authored by Schwandt; Molly Schnell, an assistant professor at Northwestern and an economist with IPR; Maya Rossin-Slater, an assistant professor of health policy at Stanford; Sam Trejo, a Stanford doctoral candidate in economics and education; and Lindsey Uniat, a PhD student at Yale. 
Costs, direct and indirect
"When we think about the cost of school shootings, they're often quantified in terms of the cost to the individuals who die or are injured, and their families. Those costs are unfathomable and undeniable," says Rossin-Slater. "But the reality is that there are many more students who are exposed to school shootings and survive. And the broad implication is to think about the cost not just to the direct victims but to those who are indirectly affected."   
The study comes as the issue of gun safety continues to stoke political wrangling and public debate. And the researchers say their findings suggest policymakers should take a wide lens to their decision process. 
Increased antidepressant use
"The strong and persistent increases in antidepressant use that we find, which are measurable even three years after the shooting, are striking. Ignoring the mental health consequences of these events could therefore lead to grave underestimates of their overall costs for society," said Schnell. 
Increases in antidepressant rates were the same across areas with both high and low concentrations of prescribing doctors, the researchers found. But in areas with higher concentrations of non-prescribing mental health providers, the increases in antidepressant use were significantly smaller — indicating perhaps a greater reliance on non-pharmacological treatments or therapy for shooting-related trauma.
The researchers also found no evidence that the rise in antidepressant usage stemmed from mental health conditions that were previously undiagnosed prior to the shootings. 
In totality, the researchers say the results in the study clearly pointed to an adverse impact from a fatal shooting on the mental health of youths in the local community. Furthermore, the results capture only a portion of the mental health consequences: non-drug related treatments could have been undertaken as well. 
The analysis included 44 schools and 15 fatal school shootings, and the authors note how the trend of school shootings is growing. They believe the mental health impact found on the local communities they studied "can be generalizable to other communities' experiences." 
Back to top