Researchers examine news sourcing and gender imbalance in Argentine digital media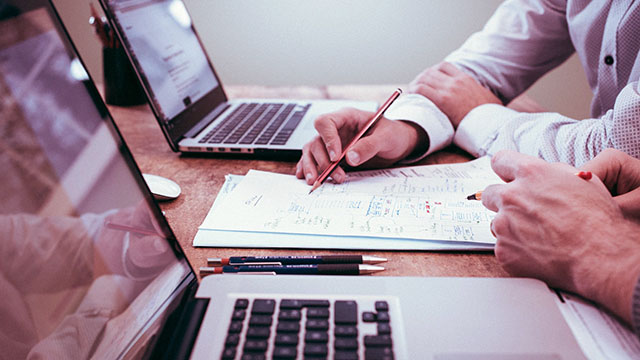 In a new study of Argentine online news sites and their respective social media accounts, Northwestern University researchers found that men are approximately twice as likely to be cited as women, and more than 50% of the stories they studied had at least one man as source — while just 28% had at least one woman.
The study, which included eight Argentine online news sites, examined the gender distribution of sources and the factors associated with women's representation.
Moreover, men were more likely to be cited as sources in stories about politics, business, foreign affairs, science and technology, and sports. 
"This is particularly concerning in articles about public affairs topics," said Pablo Boczkowski, professor of communication studies at the School of Communication at Northwestern and co-author of the study. "We also found that stories that were authored by female journalists featured a greater proportion of female sources than those authored by their male counterparts."
The researchers found no difference in terms of whether the story was posted on the homepage of a news site or posted via social media.
Boczkowski said similar patterns apply to media in other countries, including the U.S., adding that other research has documented the existence of gender discrimination in sourcing and bylines in the media systems of a number of countries. For example, scholars have argued that the disparity between female and male mentions as sources in media may stem from the scarcity of women in positions of power and media's reliance on official sources.
"The patterns of gender discrimination cut across very different journalistic organizations in the context of a polarized media system, one that is also the subject of growing demands for equality," said co-author Eugenia Mitchelstein, a former Northwestern doctoral student now on the faculty at the Universidad de San Andres in Buenos Aires, Argentina. "It appears that, unfortunately, in the midst of significant differences among organizations and between the news and social media, all of them converge in one process — gender discrimination." 
In another study, "Whose Voices are Heard? The Byline Gender Gap on Argentine News Sites," the researchers studied bylines — examining more than 3,000 stories and finding that the proportion for all stories was 2:1 male versus female bylines. Furthermore, women only had bylines in one of six opinion articles. 
"When it comes to which opinions are shared in the public sphere, it's disproportionately those of men, which is particularly concerning for the creation of diverse and inclusive polity," Boczkowski said. 
Both studies are part of a research program on gender inequality conducted by the Center for the Study of Media and Society in Argentina, a joint initiative between Northwestern and Universidad de San Andres in Buenos Aires. 
According to the researchers, future trends show reasons to be optimistic. 
"The fact that patterns of gender discrimination decreased in the case of stories authored by female journalists signals the direction news organizations should take to alter this state of affairs: hire and promote more female journalists and generally empower women in the workplace," Mitchelstein said. "This will benefit not only journalism as a whole, but society at large."
"Joanne Public vs. Joe Public: News Sourcing and Gender Imbalance on Argentine Digital Media" published recently in the journal Digital Journalism. In addition to Boczkowski and Mitchelstein, Victoria Andelsman, Universidad de San Andres, is also a co-author. "Whose Voices are Heard? The Byline Gender Gap on Argentine News Sites" published in the journal Journalism. Co-authors include Boczkowski, Mitchelstein and Victoria Andelsman, Paloma Etenberg, Marina Weinstein and Tomás Bombau all of the Universidad de San Andres.
Back to top