2019 Youn Impact Scholars
Kellogg announces 2019 Youn Impact Scholars
Naming of new cohort brings the network to 60 alumni changemakers
The Kellogg School is proud to announce 10 new Kellogg Youn Impact Scholars, each dedicated to using their professional skills and networks for social impact.
Kellogg's Youn Impact Scholars program is designed to create and support a global community of alumni innovating for social impact and exemplifying Kellogg's commitment to effecting positive, significant, and sustainable progress worldwide. With each year's new additions, Kellogg grows this community of leaders.
Annually, Kellogg chooses five "Emerging Changemakers" and five "Impact Leaders" for the Impact Scholars program, in recognition of their past, current, and envisioned social impact. This is the program's sixth year, and the newly-named group brings the community to 60 Scholars, with years of graduation from Kellogg spanning '81 to '19. Every two years, the entire Kellogg Youn Impact Scholars group convenes at Kellogg's Global Hub to collaborate and support one another's work and leadership.
Driving social impact worldwide
Youn Impact Scholars are engaged in a broad range of social missions and impact endeavors. These students and alumni are launching or leading enterprises, shaping policy decisions, and harnessing private-sector resources and practices to drive needed social change.
"We had an incredibly difficult time selecting only 10 new Scholars this year because there are just so many Kellogg students and alumni dedicating themselves to impact endeavors," says Megan Kashner, Kellogg Clinical Assistant Professor and Director of Social Impact. "This new cohort reflects the breadth of work Kellogg is engaging in around the world: from public health innovation to impact investing, education, sustainability, and beyond. We are proud and pleased to welcome this new group and eager to see the community of Kellogg Youn Impact Scholars grow."
2019 Youn Impact Scholars
Impact Leaders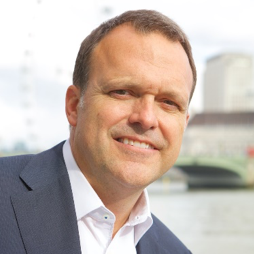 Michael Whelchel
MMM '95
Big Path Capital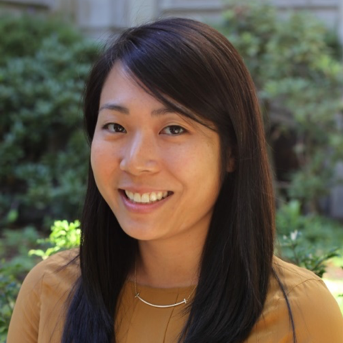 Hydie Hudson
2Y '13
Social Finance, Inc.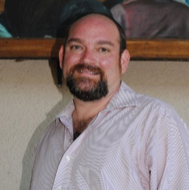 Kevin Marinacci
2Y '96
Fabretto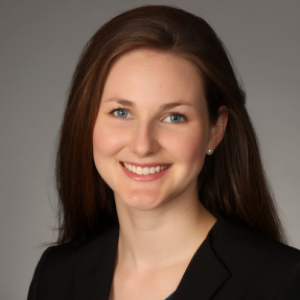 Megan Zamora
MMM '14
Starbucks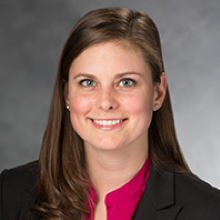 Victoria Zimmerman
2Y '13
McDonald's
Emerging Changemakers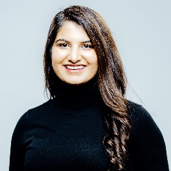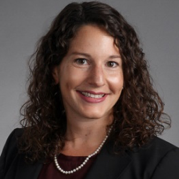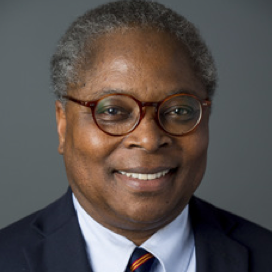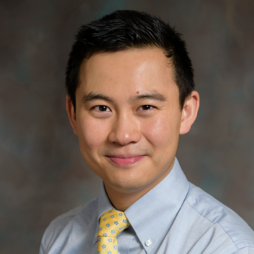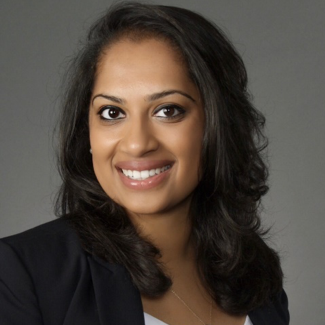 Scholar spotlight
Improving global health
Emerging Changemaker Megha Kosaraju '19 was inspired to apply to the Youn Impact Scholars program by past Scholars' missions and impact. "I wanted a touchpoint into this focused community of alumni and recent graduates to gain mentorship and grow," she says. "I'm excited to learn from people who've been in the impact space for years, trying to forge through it. The program will provide a great group of mentors and extend my MBA experience well beyond the year I've been here."
Upon graduation from Kellogg, Kosaraju will join Medtronic's leadership development rotational program, with focus on high-impact health programs for emerging markets. The company's initiatives in this space include those addressing comorbidity of diabetes and hypertension in India and scaling of established Medtronic impact programs in East Africa.
"My goal is to improve health access for the world's poorest populations along with basic health access in the US," Kosaraju says. "We can do this with a range of innovative solutions, from creative product designs to new payment models."
Creating global opportunity
Kevin Marinacci '96 exemplifies the type of Impact Leader from whom Changemakers like Kosaraju can take inspiration and guidance. Based in Managua, Nicaragua, Marinacci is the CEO of Fabretto, a nonprofit providing education and entrepreneurial opportunities for students and their families. Under his leadership, the organization has grown to impact over 20,000 students country-wide.
"We're teaching young people how to use technology and take advantage of agricultural opportunities," Marinacci says. "Our model is less capital-intensive than others and focused on scalability. Recently we've added access to markets and capital as part of our approach. It helps people go from learning by doing to learning by earning."
As a member of the Youn Impact Scholars, Marinacci can share what he has learned along the way, while leveraging the network to expand Fabretto's impact. "We want to scale our model by using lean, cost-effective ways to train people and improve crop yield and quality," Marinacci says. "The Youn Scholars network will help us improve and share out our network more broadly. For example, we're launching a $5 million social impact fund this summer and many Scholars are active in impact investing. They can help us learn from new investment models and link to potential funders. I'm deeply appreciative of Kellogg's incredible support."
A strong foundation for the program
Kellogg's Youn Impact Scholars program was named after Andrew Youn '06, co-founder of the One Acre Fund. The nonprofit has now served well over 800,000 African smallholder farming families, increasing incomes an average of 50% while improving the sustainability of farming practices. Youn founded the One Acre Fund while a student at Kellogg, and has inspired students and alumni worldwide with his work.
The Youn Impact Scholars program is made possible through a generous gift from the Combe family, as part of their ongoing commitment to support Kellogg's social impact efforts and opportunities. Chris Combe, Trustee of Northwestern University, shares: "Each year brings a new group of incredible students and alumni into the Youn Impact Scholars fold. We're proud and pleased to be a part of this commitment and collaboration around impact."
Mourning an exemplary Youn Impact Scholar
In February, 2019, Kellogg's Youn Impact Scholar community lost a titan with the passing of Jim Schorr '94. Schorr found his purpose in social impact and at the intersection of business and social responsibility. As a Kellogg student he co-founded what has since become the nonprofit Net Impact.
Among Schorr's many other impacts and accomplishments were serving as President & CEO of the Social Enterprise Alliance, leading as CEO of San Francisco-based Juma Ventures, which targets disadvantaged youth, launching the social entrepreneurship program at Vanderbilt University, and serving as Board Chair of the Social Enterprise World Forum. He inspired countless people in the social enterprise arena as a professor, mentor, colleague, and leader.
"In losing Jim, we lost an incredible leader and mentor," Kashner says. "He would have been proud of and eager to meet each one of our new Scholars and to bring them into the inner circle of this group of changemakers." More on Schorr's life and legacy can be found here.
Like Schorr, each of the newly announced Youn Scholars is committed to making a real difference in the world. The inspiration, insights, guidance, and potential collaborations the program fosters should help each one maximize their global impact.
Published: May 21, 2019. Updated: July 23, 2020.
Back to top