Campus dining gets a new taste in microgreens
Northwestern partnership with Chicago's Garfield Produce is about local fare and an economic boost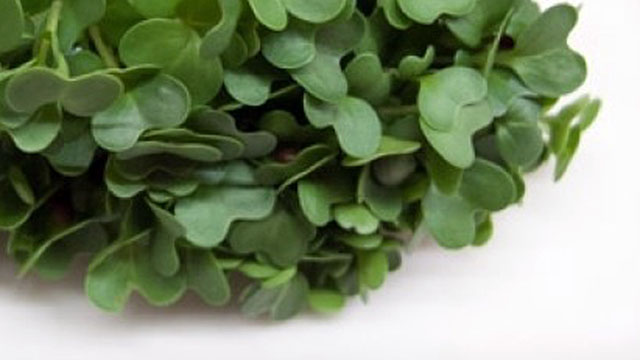 Microgreens are now on the menu at Northwestern Dining, thanks to a new agreement with Garfield Produce of Chicago.
The University and dining services provider Compass Group have teamed up with Garfield, which grows its crops on the city's west side, as part of the Real Food Challenge.
Signed by President Morton Schapiro in 2015, the Real Food Challenge is a commitment by the University to increase the amount of campus food produced through just and sustainable means to 20 percent by 2020.
Beyond that, it's about investing in the local economy and being a good neighbor.
"We've broadened our sourcing criteria to open doors to small and local suppliers like Garfield," said Jim Roberts, senior executive director for division services in the Division of Student Affairs.
So, why microgreens? The delicate baby greens and herbs — everything from basil to pea shoots — pack a mighty punch of taste and nutrition, according to campus dietitian Lisa Carlson.
"Microgreens typically have a stronger flavor than baby greens or full-grown greens," she said. "They're also richer in nutrients. Research shows they typically contain greater amounts of vitamin C, beta-carotene and vitamin E than their full-grown counterparts."
Garfield has been selling produce to Illinois restaurants and caterers for several years, and the partnership with Northwestern enables the company to expand its customer base and boost employment numbers. Located in East Garfield Park, the urban farm provides sustainable, local job opportunities for transitional workers who otherwise would have difficulty obtaining employment, particularly those who were formerly incarcerated.
Back to top