'Israel at a Crossroad? Electoral Politics in a Divided Nation'
Panel of experts convene March 13 at Northwestern to discuss April election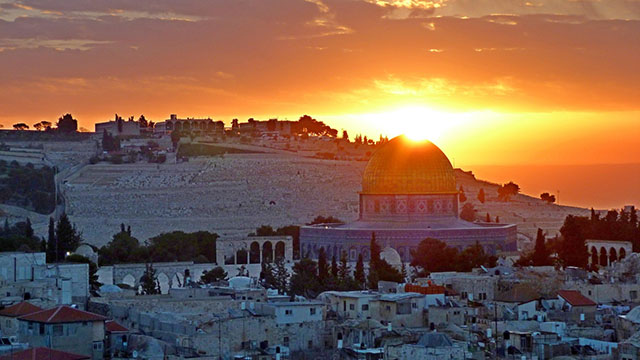 Northwestern University will host an expert panel of Israeli professors and media authorities on March 13 to explore the upcoming parliamentary elections in April to pick the next prime minister for the Jewish state.
The panel discussion, "Israel at a Crossroad? Electoral Politics in a Divided Nation," is sponsored by Northwestern's Crown Family Center for Jewish and Israel Studies. It will take place at 7 p.m. March 13 at McCormick Foundation Center, 1870 Campus Drive, on the Evanston campus.
The election will be held April 9 in Israel, and it will elect a new Knesset that will include slates of candidates building party coalitions seeking to govern. As of now, polls show Israeli Prime Minister Benjamin Netanyahu is favored to win enough support for a ruling coalition to get selected for a historic fifth term to lead the country.
However, Israel is a divided nation with many fractious parties maneuvering for power, and a popular former Israeli military chief, Benny Gantz, is seen as a serious challenger to Netanyahu's leadership at a time when the prime minister is seen as vulnerable amidst multiple corruption charges. Recently, Israel's attorney general announced that he would indict the prime minister on charges of bribery, fraud and breach of trust, a development that will further complicate the election.
Northwestern's Crown Visiting Professor in Israel Studies Elie Rekhess will both speak on the panel and moderate the discussion at the March event. Rekhess is associate director for Israel studies and a visiting professor in the department of history in the Weinberg College of Arts and Sciences. He is one of Israel's leading experts on the Arab minority in Israel, Jewish-Arab relations, Palestinian politics and Islamic resurgence in Israel, the West Bank and Gaza.
The panel also includes the following members and speakers:
Yedidia Stern, professor of law at Bar-Ilan University, Ramat-Gan, Israel. Stern is alsosenior fellow at the Center for Religion, Nation and State, and academic director of the Human Rights and Judaism Program, at the Israel Democracy Institute. Yedidia is a well-known political expert in the world of academia focusing on the right-wing and religious sectors.
Anshel Pfeffer, senior commentator and columnist for the Israeli newspaper Haaretz's English edition. The Economist's correspondent in Israel, Pfeffer is also author of the biography, "BIBI: The Turbulent Life and Times of Benjamin Netanyahu."
Yael Aronof, Michael and Elaine Serling and Friends Chair of Israel Studies and associate professor at James Madison College. Aronof is also director of the Jewish Studies Program at Michigan State University.
"Israel is at a critical juncture at this moment," Rekhess said in an interview. "For the first time in recent history, a serious challenge has arisen to the deep-rooted rule of the right. Many Israelis have a lot of interest in and support for Benny Gantz and are hoping this election will bring a sea-change in the Israeli political scene."
The election is taking place against the backdrop of a dynamic and violent Middle East, where Israel's security concerns are growing and the war in Syria has drawn recent attacks by Israeli warplanes on Iranian positions near Damascus. Meanwhile, U.S.-sponsored peace negotiations between Israel and the Palestinians have stalled, and the Trump administration has promised to have a new Middle East peace proposal ready to unveil in April.
Back to top