Christopher Watson appointed dean of undergraduate enrollment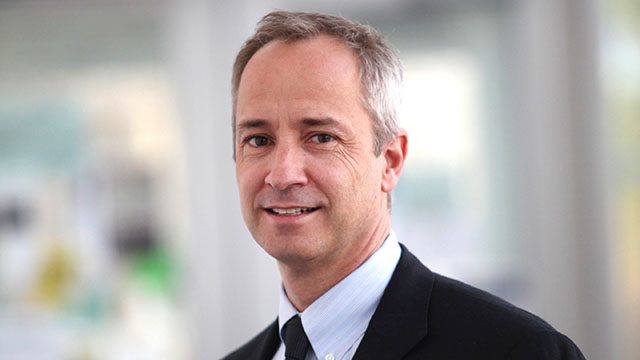 Assistant Vice President for Student Outreach Christopher Watson has been appointed Northwestern's dean of undergraduate enrollment and associate vice president for student outreach, Provost Jonathan Holloway announced Thursday.
Watson, who is currently dean of undergraduate admission, will assume his new positions April 16 and report to Vice Provost for Administration Jake Julia. Watson succeeds Associate Provost for University Enrollment Michael Mills, who is retiring in mid-April after serving with distinction for 14 years.
"Chris has done an incredible job overseeing an admissions team that helped increase first-year applications to more than 40,000 a year and transfer applications to more than 2,000 annually," Julia said. "More importantly, he has helped ensure the applicant pool of students has become more academically qualified, more diverse and more international.
"Working with Mike Mills, Chris has helped the Office of Admission raise Northwestern University's academic profile and reputation nationally and globally, and he has helped triple the number of students enrolled at Northwestern from Chicago Public Schools," Julia added.
Watson said he was honored by the promotions and proudest of the work he has done to increase access to the University for students from all walks of life and all socio-economic backgrounds.
"The most important thing we have accomplished is to increase diversity among the students at Northwestern in all the ways it is measured," Watson said. "I am especially gratified we have been able to increase the number of Pell-eligible students to 20 percent in the class of 2022, admitted last fall — which is a full two years ahead of President Schapiro's goal of reaching 20 percent by 2020."
During his tenure, Northwestern also increased first-year applications from 25,013 to 40,577. Over this time the applicant pool became more diverse, and academic quality increased. What's more, the acceptance rate went down during this period from 27 percent to 8 percent. The number of African American and Hispanic students has more than doubled to 22 percent of the entering class.
Watson's new roles come with expanded authority. He will now supervise the Office of Undergraduate Admission, as well as Operations and Financial Aid for Northwestern.
He will remain on President Morton Schapiro's senior staff, and he has a dual reporting line to the President. 
In his current role, Watson has managed all aspects of undergraduate admissions, including recruitment and outreach for first-year and transfer students, multicultural student recruitment and international student recruitment. His team collaborates with six undergraduate schools and colleges to enroll a class of approximately 2,000 academically talented and diverse first-years and 200 new transfer students each academic year.
Watson's team enrolled more students through early decision, as well, an increase from 33 percent of the first-year class to 53 percent, and the group more than tripled the number of early decision applications to 4,399 for the class of 2021. Watson also has helped double the international student population to 10 percent of the first-year class. 
Watson coordinated the transition to a new undergraduate admissions visitor center that opened in 2014, including hands-on work in all schematic designs and branding for the facility. He had strategic oversight that included planning future staffing and all considerations aimed at welcoming 65,000-plus visitors annually. 
Under his leadership, the University established hundreds of partnerships with community-based organizations such as QuestBridge and Posse to increase higher enrollment of socio-economically diverse students and to meet the 20 percent Pell Grant goal.
Watson came to Northwestern in 2007 from Princeton University, where he worked for seven years as director of admission and associate dean. Before that, he was associate director of international admissions at Boston University from 1994 to 2000
 Watson earned his Master of Arts in Higher Education Administration in 1997 from Boston Unviversity, and he received his Bachelor of Arts degree in Government and Legal Studies in 1988 from Bowdoin College in Brunswick, Maine.
Back to top