American Music Theatre Project 2018/2019 season continues
Workshop performances, songwriters' showcase and new work for Edinburgh Fringe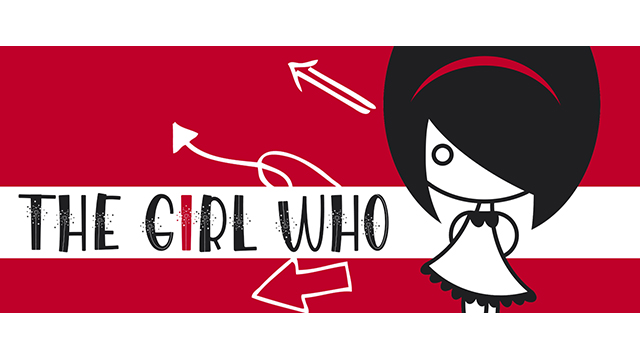 The American Music Theatre Project (AMTP) at Northwestern University's School of Communication will present workshop performances of three new music theater works as the 2018-2019 season continues.
Performances include "The Girl Who" (March 15 to 16), a choose-your-own-adventure story by Scott Gilmour and Claire McKenzie, "Get Out Alive" (May 3 to 4), a multimedia theatrical event written and performed by Chicago artist Nikki Lynette and "Finn the Fearless" (May 26), a southern tall tale by 2018 Larson Award winners Andrew Farmer and Andrew R. Butler.
AMTP's workshop readings are written by award-winning music theater creators, directed by Northwestern faculty and leading regional theater directors and performed by undergraduate students in the Theatre and Music Theatre programs.
Workshop readings are free and open to the public and will be presented in the Mussetter-Struble Theater, 1949 Campus Drive on the Evanston campus. Reservations can be made on the AMTP website. 
Rounding out the AMTP season is the 14th annual Johnny Mercer Foundation's Songwriters in Concert event on June 29, and the world premiere of two one-act musicals at the Edinburgh Festival Fringe in August in collaboration with the Royal Conservatoire of Scotland. More information will be available in the spring on the AMTP website.
The remainder of the 2018/2019 workshop season schedule is as follows:
"The Girl Who"
Written and directed by Scott Gilmour and Claire McKenzie
7:30 p.m., March 15; 2 p.m. and 7:30 p.m., March 16   
Anna is searching for her parents and it's up to the audience to decide how she finds them.
"The Girl Who" is a multi-path musical that places the audience in complete control of the story. Based on the iconic "choose-your-own-adventure" series, the audience determine Anna's decisions, morals, successes and failures, affecting not only which path she takes, but how she does so. With 171 possible versions, the audience controls which songs we hear, which characters we meet and which worlds we visit, allowing every show to be unique and every audience to question "What if I'd chosen differently?"
"Get Out Alive"
Written and Performed by Nikki Lynette
Directed by Roger Ellis
7:30 p.m., May 3; 2 p.m. and 7:30 p.m., May 4
"Get Out Alive" is a new musical event by independent artist Nikki Lynette. Collaborating with Northwestern music theater professor and director Roger Ellis, AMTP will work to develop this edgy one-woman musical into a multimedia theatrical event. Using storytelling, song, movement, visual media and a live DJ, Nikki's offbeat approach to sharing her personal mental health journey shows that even when life leads us to a bad place, we can always make it out alive. "Get Out Alive" is co-produced by Ira Antelis.
"Finn the Fearless"
Book by Andrew Farmer
Music & Lyrics by Andrew R. Butler
Directed by Kent Nicholson
2 p.m., May 26  
The lovable, ragtag crew of Shepard and Shepard's "Gator Show of Floridian Marvels and Oddities" is on a goodwill diplomatic mission across the North, sharing their favorite folktale "Finn the Fearless," a yarn about a weird little fella from up North who goes on a hero's quest to scare his heart awake so he can feel things the way other people do. Led down South by a fierce-tempered maiden named Annabelle, he finds himself in the heart of Florida, the vacation home of the Devil himself (who wears flip-flops and prefers to be called "Ol' Scratch"). Scratch bets Finn he can scare his heart awake through three hair-raising trials. If Finn completes them, he gets his wish. If he fails, Ol' Scratch gets Finn's soul. With help from Annabelle, who's on a mission for redemption of her own, Finn faces vampiric retirees, an alcoholic were-gator and an army of damned folk heroes, ultimately weaving together an unlikely ending for himself that breaks the mold set by Yankee fairytales.
The American Music Theatre Project (AMTP) at Northwestern University is a member of the Northwestern Arts Circle, which brings together film, humanities, literary arts, music, theater, dance and visual arts.
Back to top