Northwestern names four Alumni Regents
Will represent the University in New York, Los Angeles, Atlanta and Washington, D.C.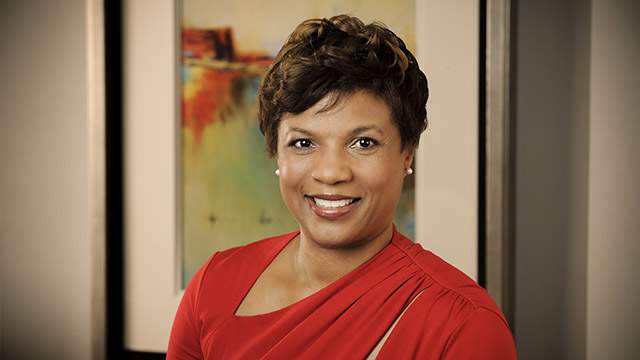 Northwestern University President Morton Schapiro has named four new Alumni Regents, who will represent the University in global communities that have large alumni populations.
The new Alumni Regents, who were appointed in September, 2018, will serve four-year terms, joining 14 other regional appointees. Including the chair, there are currently 19 regents, with an additional 50 living emeritus regents.
Alumni Regents act as ambassadors for Northwestern in their regions, by both engaging fellow alumni volunteers and representing President Schapiro at the inaugurations of other college and university presidents. They also represent the Northwestern Alumni Association's (NAA) strategic direction and related initiatives, and seek opportunities to collaborate with other volunteer leaders and organizations.
Newly appointed Alumni Regents
Candy Deemer '76, '77 MS, Los Angeles
Candy Deemer and her husband, Ken, are two of the founders of Social Venture Partners Los Angeles, a nonprofit donor organization that supports local nonprofits with grants and free consulting expertise to accelerate their growth and impact. Previously, Deemer was the chief operating officer and co-managing director, the office's highest-ranking woman, of Doyle Dane Bernbach (now DDB Worldwide Communications) in Los Angeles.
Before her retirement in 1999, she helped grow DDB into one of the city's largest agencies. After leaving DDB, Deemer coauthored "Dancing on the Glass Ceiling: Tap into Your True Strengths, Activate Your Vision, and Get What You Really Want out of Your Career" (McGraw-Hill 2003), which led her to her current work as an executive coach.
Deemer served on the NAA Board as a director-at-large, and as secretary and vice-president on the NAA Executive Committee. She is a founding member and past co-chair of the Northwestern University Council of One Hundred. She has also served on the Board of Advisers of the Medill School of Journalism, Media, Integrated Marketing Communications and was among the inaugural group of inductees into the Medill Hall of Achievement in 1997.
Michael Gottlieb '99, Washington, D.C.
Michael Gottlieb is a partner in the Washington, D.C., office of Boies Schiller Flexner. His practice focuses on crisis management and government and regulatory investigations, including white-collar crime, cybersecurity and data privacy, national security issues and appellate and constitutional litigation, including media and defamation matters.
Previously, Gottlieb held senior positions in the executive branch, including three years as special assistant to the president and associate White House counsel for President Barack Obama. He also served more than a year as the deputy director of Joint Task Force 435 in Kabul, Afghanistan.
Earlier in his career, he served as an assistant United States attorney in the Central District of California, as an adviser to a United States senator on the Senate Judiciary Committee, and as a law clerk to Judge Stephen Reinhardt on the U.S. Court of Appeals for the Ninth Circuit, and to Justice John Paul Stevens on the United States Supreme Court. While at Northwestern, Gottlieb was a member of the debate team that twice won the Intercollegiate National Debate.
Christine Lavelle '89, New York City
Christine Lavelle is the senior adviser at Accelerated Assets, a private investment firm focused on the lodging industry, where she oversees their strategic and capital markets activities.
During her more than 25-year career in finance, she was an executive vice president at the PNC Financial Services Group and also has been employed in the capital markets and investment banking divisions at Morgan Stanley, Citi Securities and RBS/Greenwich Capital. 
Lavelle served as treasurer of the NAA's Board of Directors from 2016 to 2018. She is in her second year as a co-chair of the Northwestern University Leadership Circle New York Regional Board and is a founding member on the executive board of the Women's Initiative of Northwestern.
Necole Merritt '88, Atlanta
Necole Merritt is the chief marketing officer for the National Court Appointed Special Advocates Association and an adjunct instructor at Georgia State University, where she teaches business communications in the J. Mack Robinson College of Business. Merritt is a 30-year communications and business executive who has worked across the automotive, telecommunications, cable, academic health care and electric utility industries. She has a strong background in a variety of business models, including startups, mergers and acquisitions, regulated industries, business transformations and academia. She has been part of a number of disruptive technologies and productive innovations, including Saturn, GM's electric vehicle; early stages of BellSouth's internet service, over the top video; and more. She has previously served on the NAA's Board of Directors and the Diversity Council.
Back to top