Jean Shedd to retire as Associate Provost
Experienced administrator to step down at end of academic year
Jean E. Shedd, associate provost for budget, facilities, and analysis, will retire from Northwestern University at the end of the 2017-18 academic year, concluding more than 42 years of outstanding service to the University, Provost Jonathan Holloway announced today.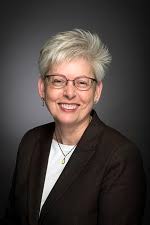 Shedd has been a valued member of the University community since 1976, serving in a series of administrative and financial positions, culminating in 19 years of service as associate provost.
"Jean Shedd is the epitome of a true University citizen," Provost Holloway said. "Her incredible capacity, energy, and graciousness of manner have made her a role model for staff, faculty, and students at Northwestern. I have had the honor of working with Jean for the past eight months. She has been a wonderful partner and close adviser in the Office of the Provost. I will miss her sharp wit and mentorship."
During Shedd's tenure as associate provost, she has contributed significantly to the renewal and expansion of Northwestern's academic facilities, through her involvement in planning new facilities and renovation of many facilities. 
"Jean's leadership and strategic vision have provided important guidance for developing the physical spaces for Northwestern. Her ability to bring differing perspectives together has enabled us to achieve solutions that would not otherwise have been possible," said Vice President for Facilities John D'Angelo. "Jean's focus on the needs of our students, faculty and staff and her collaboration with our academic schools and departments have helped transform our three campuses."
Shedd provides oversight for the Mary & Leigh Block Museum of Art; University Libraries, including University Press; and for many years did so for the Women's Center. Her counsel has guided those areas in developing strong presences on campus. She also supported the University's strategic planning efforts that resulted in the University's strategic plan, Northwestern Will, which has been the foundation for Northwestern's remarkably successful fundraising effort, We Will. The Campaign for Northwestern.
A member of the Association of Northwestern University Women, a professional development organization, since its inception in 1989, Shedd served as president in 1995-96 and led the expansion of the organization to include all women staff. Her service on the University Faculty Family Leave Committee and the University Child Care Committee contributed to the implementation of University-wide faculty family leave policies and community partnerships to provide child care options for faculty, staff, and students.  Shedd is a founding member of the Greater Chicago Midwest Higher Education Recruitment Consortium (GCM HERC), and has served as Northwestern's representative on the Consortium's advisory board.
"I have very much enjoyed my time at Northwestern," Shedd said. "I've had the pleasure of working with truly amazing faculty, staff and students. Their creativity and dedication have helped the University achieve high levels of excellence. Northwestern is strong and growing stronger, and I am proud to have been able to contribute to that growth."
Prior to joining the Office of the Provost, Shedd served in positions in Weinberg College of Arts and Sciences; Feinberg School of Medicine; and Medill School of Journalism, Media, Integrated Marketing Communications. She first joined Northwestern as a business administrator in the Department of Physics and Astronomy in Weinberg College.
Back to top