Trethewey featured in NYT theater section
Theater installation inspired by Trethewey poem is commentary on Confederate monuments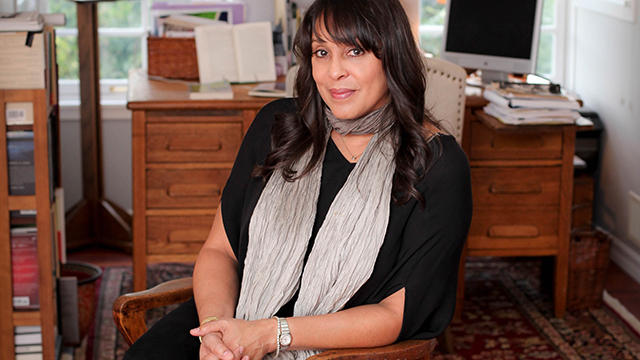 EVANSTON - Renowned poet and Northwestern professor of English Natasha Trethewey was featured in a New York Times piece about a theatrical installation based on her Pulitzer prize-winning collection of poems, "Native Guard." The article explores the second staging of a work by the theater company Alliance Theater in Atlanta and its relevance to the controversy surrounding monuments to the Confederacy and Confederate leaders in the South.

The book and the dramatic presentation it inspired juxtapose personal and public history: Trethewey's experience as the daughter of a black mother and white father — whose marriage was illegal in 1960s Mississippi — with the experience of a soldier in the Native Guards, one of the first African-American Union troops in the Civil War.  Years after her mother's untimely death, Trethewey reclaims her memory in the book, just as she reclaims the voices of the black soldiers, whose service is often overlooked or all but forgotten.

Writing in a journal, the solider reflects on the deaths of his fellow black soldiers, "Some names shall deck the page of history as it is written in stone. Some will not."

Performed at the Atlanta History Center, where a Civil War exhibition is currently being staged, the performance offers provocative commentary about the voices missing from Civil War history, as it has been inscribed on the monumental landscape, and challenges audiences to consider a different, lesser-known version of our shared, American past. 

Trethewey further explores the themes of history, memory and memorialization in an upcoming collection of poems titled "Monument," to be published in November by Houghton Mifflin Harcourt.
Back to top