School of Communication will host star-studded alumni show
'A Starry Night' fundraiser April 21 will be emceed by alumnus Stephen Colbert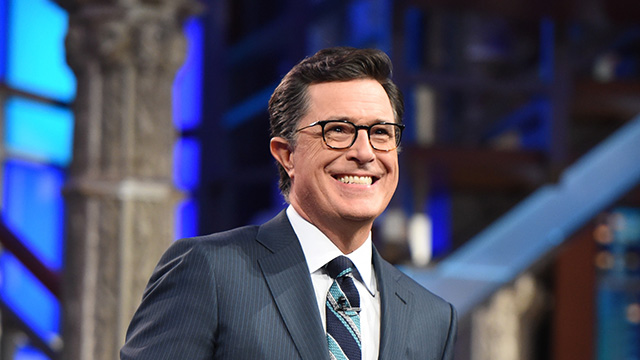 EVANSTON - Dean of the School of Communication at Northwestern University Barbara O'Keefe announced plans for CommFest 2018, its most expansive, high-wattage alumni gathering to date.
The CommFest weekend is scheduled for April 20-21 and will include group reunions, departmental open houses, master classes, workshops, parties, exhibits and performances.
The weekend culminates with "A Starry Night," a star-studded show featuring the school's most recognized alumni from the entertainment industry and emceed by "Late Show" host Stephen Colbert, who holds undergraduate and honorary degrees from Northwestern.
Tony-nominated actor Brian d'Arcy James, whose Broadway credits include "Hamilton" and "Something Rotten!" and film credits include "Spotlight" and "Molly's Game" will be among the featured performers.
O'Keefe said she was inspired by a similar 1980 fundraiser for what is now the University's Virginia Wadsworth Wirtz Center for the Performing Arts. That gala brought stars like Charlton Heston and Ann-Margret back to campus.
"The weekend will showcase how extraordinary our current and former students are and provide a unique opportunity for alumni to learn about the wonderful developments in our facilities, research and curriculum, as well as exciting initiatives planned for the future," said O'Keefe.
CommFest tickets are on sale now. Tickets range from $100 for students to $1,500 and include seating for "A Starry Night." 
More information is available on the School of Communication website. 
Back to top