Northwestern Alumni Association elects 12 new directors
New and continuing NAA board members elected at Sept. 14 annual meeting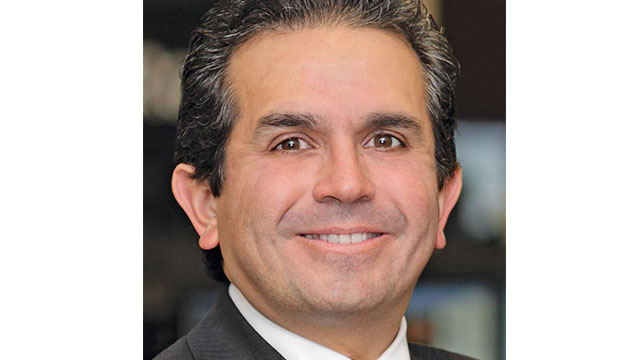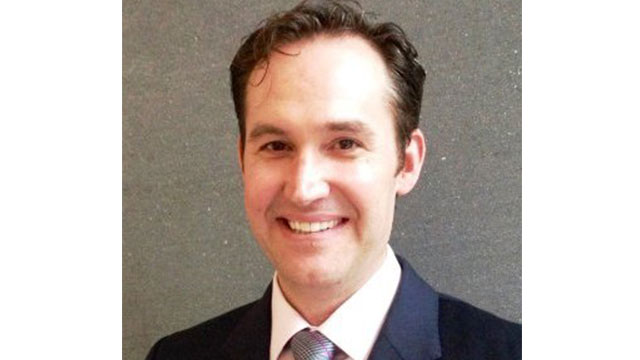 EVANSTON - Twelve new directors representing an array of different disciplines from education, law and real estate to business, marketing and technology have been elected to the Northwestern Alumni Association (NAA) Board of Directors.
The NAA Board of Directors is made up of alumni leaders who represent nearly every undergraduate, graduate and professional school from the University. The board includes officers, directors at large, regional directors, student directors and affinity club and group leadership.
NAA members voted on the 2017-18 board slate at an annual meeting Sept. 14.
The five new directors at large, five new regional directors and two new student directors each are serving terms of one, two or three years. They will each be paired with an outgoing NAA board member to receive mentoring through the Board Buddies program.
"On behalf of the 230,000 members of the Northwestern Alumni Association, we're honored and grateful for the leadership and service of Jill, Daniel, Jim, Christopher, Tom, Bethany, Lynn Ellen, Rachel, Chris, Ashley, Amulya and CJ," said NAA President Mark Ledogar, a University trustee. "Broadening and strengthening the relationship between Northwestern and alumni is vital to the success of our great University. And having alumni lead this effort on behalf of the Northwestern Alumni Association is crucial to ensuring this relationship prospers."
Following the NAA annual meeting, Northwestern University President Morton Schapiro and Chris Collins, Sullivan-Ubben Head Men's Basketball Coach, spoke at the kickoff to the annual NAA Leadership Symposium, which offers alumni leaders from across the country the chance to collaborate, renew skills, build and deepen networks and recognize the outstanding accomplishments of fellow alumni.
A full list of the 2017-18 NAA board members is included on the 2017 NAA Incoming Board Slate website. Read more about each new director below.
Directors at large serving two-year terms:
Jill Chessen '89 (Bethesda, Maryland): Jill Chessen has more than two decades of legal and real estate experience and in 2015 transitioned to a career in residential real estate with Long and Foster. She is also co-founder and chief operating officer of KID Museum, a new kind of museum serving children and families in the D.C. area with a mission to cultivate creativity, curiosity and compassion to build a better world. Chessen received a B.S. in communications from Northwestern in 1989 and a J.D. from the University of Pennsylvania in 1992. Since 2008, she has volunteered for Northwestern by interviewing prospective students, serving as a member and co-chair of the Northwestern University Leadership Circle Washington, D.C., Regional Board, hosting dinners and activities and mentoring a student in the Northwestern Network Mentorship Program. Chessen also volunteers extensively on local democratic political campaigns.
Daniel Gamba '97 MBA (New York City): Daniel Gamba, CFA, managing director of BlackRock, is global head of active equity product strategy and a member of BlackRock's Global Operating Committee. He is responsible for platform strategy, product positioning, new product development and client activities to drive commercial success across active equities, and he leads active equity product strategy teams in the Americas, EMEA and Asia Pacific. Gamba is a member of the CFA Institute Board of Governors. He earned a B.S. degree in industrial engineering as first place in his class from Pontificia Universidad Catolica del Peru in 1989 and an MBA degree in finance and economics from Northwestern in 1997.
Jim Palos '89 MBA (Chicago): Jim Palos is the executive director of the Hyde Park Institute, which is dedicated to character formation and more specifically virtue ethics for university students. He has served as the chief executive for a variety of nonprofit institutions, including a community college with 14,500 students, a business school for executives working in media and entertainment and a community organization serving urban youth. Palos received his B.A. from Columbia University and his MBA from Northwestern's Kellogg School of Management. In addition to the NAA Board of Directors, he serves on a number of other, primarily education-focused boards: Intrinsic Schools, the Chicago chapter of the Catholic Association of Latino Leaders, an international news agency, the Alain Locke Charter School, the Midtown Educational Foundation and Northeastern University.
Christopher Rooney '96, '02 MBA (Oak Park, Illinois): Christopher Rooney is the president and founder of Digital Bridge Solutions, a Chicago-based digital agency focused on helping mid-market enterprises grow via the digital channel. Prior to founding this business in 2009, he worked for 10 years in various marketing, strategy and technology consulting roles. In addition, he created, designed and taught the course "Hip Hop Origins and Destinations" for Northwestern's department of African American studies in 2011 and serves as a part-time instructor for the Trapeze School New York in Chicago. Rooney graduated from the Weinberg College of Arts and Sciences with a degree in psychology in 1996 and from the Kellogg School of Business with an MBA in 2002. As a student, he walked onto the football team in 1993. He has served as the board chair of A Day With Northwestern for the past two years and volunteered with the Northwestern Football and NAA mentorship programs for the past several years.
Director at large serving a one-year term:
Tom Sitter '93 (New Malden, Surrey, England): As a director for consulting firm Cutter Associates, Tom Sitter is responsible for business development and client relationships with large asset managers and asset owners in Europe and Australia as well as the day-to-day running of the London office. He brings 15 years of experience engaging financial services firms outside North America on behalf of mid-size software and professional service businesses. A native Californian and member of Northwestern's 1990 Big Ten Championship Tennis Team, Sitter graduated from Northwestern in 1993 with a B.A. in communications. After completing a post-graduate certificate in method acting, he began his career in the Silicon Valley working at a "dot-com" company before relocating to London. Sitter began volunteering for Northwestern following his 20-year reunion in 2013, after which he became a Global Ambassador and Global Connections Committee member.
Regional director serving a one-year term:
Bethany Crystal '09 (New York City): Bethany Crystal is the network general manager for the Union Square Ventures portfolio network. In this role, she collaborates with the 60+ companies in USV's global portfolio to empower every employee to build a better business by facilitating access to information, resources and people through cross-company collaboration. Previously, she worked as the customer happiness marketing manager at Stack Overflow, a USV-backed startup in New York City. Crystal earned a degree in journalism from Northwestern's Medill School of Journalism, Media, Integrated Marketing Communications in 2009. Since graduation, she has been an active marching band alumna, marching with the alumni at each homecoming game. She also regularly interviews prospective Northwestern students and participates in local career fairs. Crystal joined the Medill Club of New York City in 2013 as the social chair and has served as the club's president for the past three years.
Regional directors serving three-year terms:
Lynn Ellen Queen '81 (Richmond, Virginia): Lynn Ellen Queen is principal of Queen & Associates (Q&A), providing executive and team coaching, leadership development consulting, facilitation and strategic planning. In addition, she is an adjunct executive coach with the Center for Creative Leadership and a speaker on leadership topics. Prior to founding Queen & Associates, Queen served for more than 25 years as an executive and consultant working in law, financial services, manufacturing and nonprofits. Lynn Ellen earned a B.A. in French from Northwestern University, an MBA in international marketing from the Thunderbird School of Global Management, a Certificate of Theological Studies from Virginia Theological Seminary and a Certificate of Leadership Coaching from Georgetown University. She joined the board of the NU Club of Virginia in 2014 and has served as president since 2016.
Rachel Lehrer Rosner '88, '19 P (Atlanta): Rachel Lehrer Rosner received her B.A. in philosophy from Northwestern in 1988, after which she worked with Bloomingdale's department stores in various management and merchandising positions from 1988 to 1998. She has an extensive career in the volunteer world and is currently president of the National Council of Jewish Women, Atlanta Section. Rosner also is a board member of the NU Club of  Atlanta and serves on the board of directors for Heritage Sandy Springs. She is a past executive committee member for the Sandy Springs Society and a member of the archives committee for Temple Sinai.
Chris Taylor '07 (Cambridge, Massachusetts): Chris Taylor is the global head of service quality at Uber Technologies, where he focuses on building out global teams and strategies to create high-quality customer support for drivers, riders, eaters, couriers, restaurants and more. He previously served as general manager for Uber in the Boston and New England, and Chicago and Indiana regions. Taylor graduated from Northwestern's Weinberg College of Arts and Sciences with a degree in economics in 2007. He began volunteering for Northwestern shortly after graduation, interviewing prospective students with the Alumni Admissions Council, and served as a member of the NAA Young Alumni Committee in 2014 and 2015. After moving to Boston in 2016, he became the president of the Northwestern Alumni Club of Boston.
Ashley Walker '04 (London, England): Ashley Walker is a capital markets management consultant at Accenture in London, following previous work in equity derivatives project management at JPMorgan. After graduating from Northwestern with a B.A. in linguistics from the Weinberg College of Arts and Sciences, she went on to Pembroke College at the University of Oxford to complete an MPhil in general linguistics and comparative philology before joining the corporate world. Walker joined the Northwestern Alumni Club of the UK in 2005 and began volunteering in 2006 by conducting prospective student interviews. In 2015, she became the president of the Northwestern Alumni Club of the UK.
Student directors serving one-year terms:
Amulya Angajala '18
CJ Patel '19: CJ Patel is a third-year undergraduate student at Northwestern pursuing a double major in biological sciences and psychology while on the pre-medical track. He has been actively involved with Northwestern University Dance Marathon as special events co-chair, Student Alumni Alliance as president and Northwestern Admissions as a tour guide. Patel also has a passion for the genetics field and has conducted independent research in a biogenetics laboratory on the Evanston campus.
In addition to the new NAA members, the following people will continue to serve on the board in their same or new roles.
Julia Lissner '04 (Chicago)
Daniel Diem '87 MBA (Evanston, Illinois)
Gary Riley '96 (San Francisco)
Jackie Laine '08, '17 MBA (Los Angeles)
Read more about each board member on the NAA Leadership website.
Back to top