Bienen School of Music presents third annual Skyline Piano Artist Series
Six concerts celebrate the piano repertoire in the spectacular Galvin Recital Hall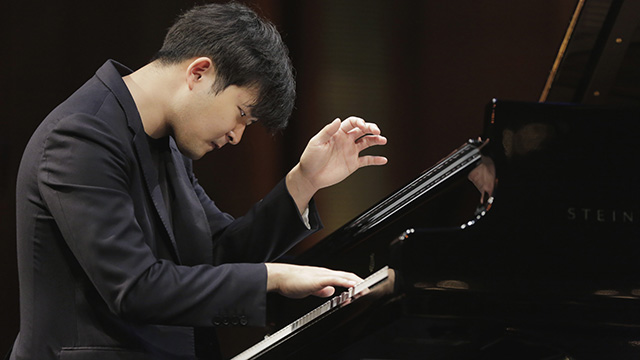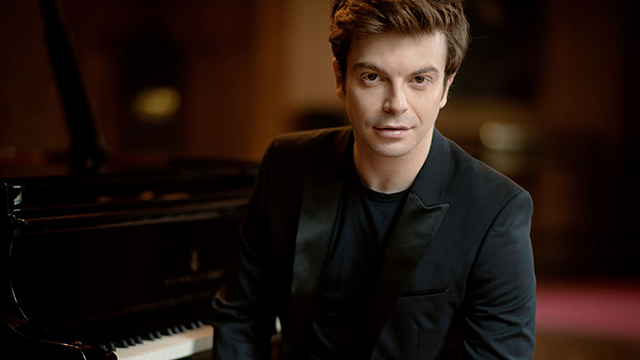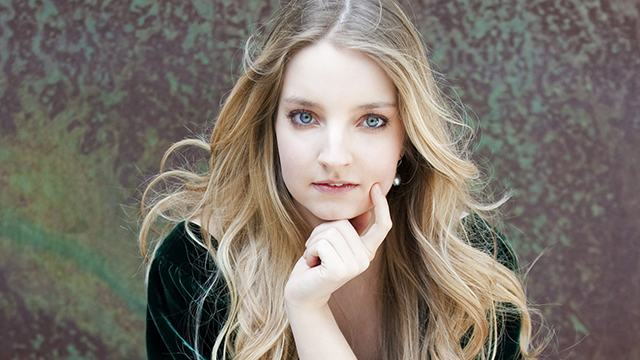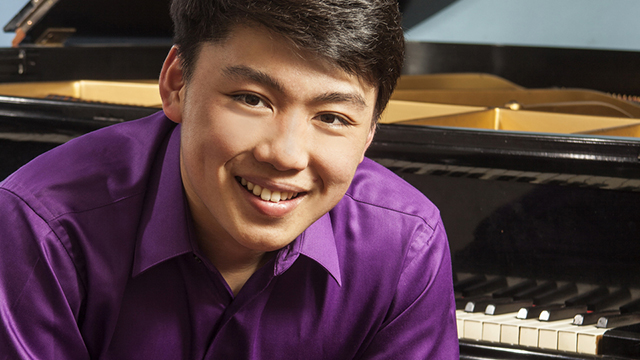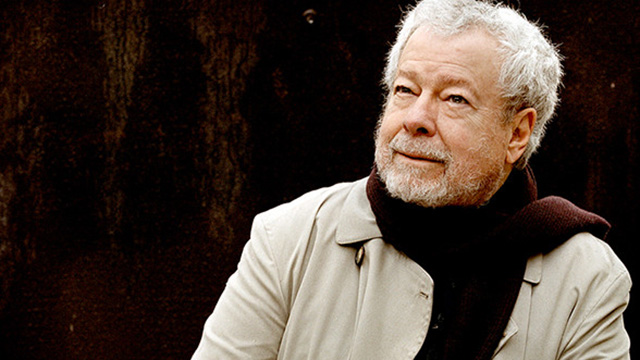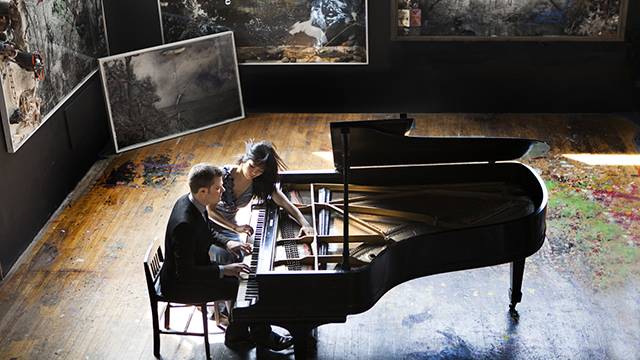 EVANSTON - Northwestern University's Henry and Leigh Bienen School of Music announces its third annual Skyline Piano Artist Series, featuring six programs by internationally-acclaimed virtuosos of the piano, Oct. 27 to May 12, 2018, at the Mary B. Galvin Recital Hall, located in the Patrick G. and Shirley W. Ryan Center for the Musical Arts at 70 Arts Circle Drive on the Evanston campus.
The star-studded lineup is as follows:
Yekwon Sunwoo
7:30 p.m., Friday, Oct. 27
Winner of the 15th annual Van Cliburn International Piano Competition in 2017, South Korean pianist Yekwon Sunwoo has been praised by the San Francisco Examiner for "his total command over the instrument and its expressiveness." Sunwoo began studying piano at the age of 8, giving his recital and orchestral debuts in Seoul before moving to the United States to study with Seymour Lipkin at the Curtis Institute of Music. Sunwoo previously won first prizes at the 2015 International German Piano Award Competition in Frankfurt; the 2014 Vendome Prize at the Verbier Festival, Switzerland; the 2013 Sendai International Music Competition in Japan; and the 2012 William Kapell International Piano Competition at the University of Maryland, College Park. His program features Schubert's Sonata in C minor, D. 958; Grainger's "Ramble on the Last Love Duet" from Strauss's "Der Rosenkavalier;" Rachmaninoff's Sonata No. 2 in B flat minor, Op. 36; and Ravel's "La valse."
David Kadouch
7:30 p.m., Saturday, Jan. 20
French pianist David Kadouch is quickly becoming one of the most acclaimed pianists of his generation. At the age of 13, Kadouch was invited by Itzhak Perlman to perform under his baton at the Metropolitan Museum of Art in New York. This catapulted Kadouch to an international solo career that has included several awards, most notably his being nominated "Young Talent of the Year" by the French Victoires de la Musique and winning the International Classical Music Awards Young Artist of the Year. With prize wins at the Beethoven Bonn Competition and the Leeds International Piano Competition, Kadouch has been a regular guest at the Contemporary Music Festival at Tanglewood Music Center in Boston; Klavier-Festival Ruhr in Germany; Menuhin Festival Gstaad in Switzerland; and with orchestras around the world including the Brussels Philharmonic and Israel Philharmonic Orchestra.
Lise de la Salle
7:30 p.m., Saturday, Feb. 17
Lise de la Salle, a native of France, first came to the international scene at the age of 16 with a recording of Bach and Liszt that Gramophone Magazine selected as "Recording of the Month." She has performed with many of the world's leading orchestras including the London Symphony, Boston Symphony, Chicago Symphony, New York Philharmonic and San Francisco Symphony. Her 2016/2017 season included recitals and chamber music at the Verbier Festival in Switzerland and appearances in Paris, Germany and the United States.
George Li
7:30 p.m., Friday, March 2
Silver medalist in the 2015 International Tchaikovsky Competition, George Li has been praised by the Washington Post for combining "staggering technical prowess, a sense of command and depth of expression." At just 9 years old, Li made his orchestral debut in 2005 as a soloist with the Xiamen Philharmonic Orchestra in the People's Republic of China. After his critically-acclaimed debut, his solo career led him to appearances with the Cleveland Orchestra, Boston Philharmonic, Albany Symphony, Symphony Pro Musica, the Norrköping Symphony Orchestra of Sweden and several others around the globe.  
Nelson Freire
7:30 p.m., Tuesday, April 17
With a career spanning over five decades, celebrated Brazilian pianist Nelson Freire has established himself as one of the premier pianists of his generation. Freire is the winner of numerous competitions including the first International Piano Competition of Rio de Janeiro and the International Vianna da Motta Competition in Lisbon. He has performed in more than 70 countries, and his recordings have won awards including the Diapason d'Or, Grand Prix du Disque, Victoire d'Honneur, Edison Award, Gramophone Award and a Latin Grammy for the album "Nelson Freire Brasileiro" in 2013. Freire's distinguished honors include Citizen of Rio, Knight of the Order of Rio Branco, Chevalier de la Légion d'Honneur, Commandeur des Arts et des Lettres, Medal Pedro Ernesto, Medal of the City of Paris, Medal of the City of Buenos Aires and an honorary doctorate from the Music School of the Federal University of Rio de Janeiro. He is the subject of the 2003 documentary "Nelson Freire: A Man and His Music" by filmmaker João Moreira Salles. 
Anderson & Roe Piano Duo
7:30 p.m., Saturday, May 12
Hailed by the San Francisco Classical Voice as "the most dynamic duo of this generation," Greg Anderson and Elizabeth Roe strive to make classical music a relevant and powerful force around the world. The duo have established themselves with critically-acclaimed recordings that have spent several weeks at the top of the Billboard Classical Charts. Additionally, their music videos have been nominated for Emmy Awards and viewed by millions on YouTube and at international film festivals. The duo has appeared on NPR and MTV, performed with the San Francisco Symphony and the Chicago Sinfonietta and served as webcast hosts for the 15th annual Van Cliburn International Piano Competition.
Single tickets for Skyline Piano Artist Series concerts are $30 for the general public and $10 for students with a valid ID. Tickets are available at concertsatbienen.org, by phone at 847-467-4000 or by visiting the box office located in Pick-Staiger Concert Hall at 50 Arts Circle Drive on the Evanston campus.
Box office hours are Mondays through Fridays, 10 a.m. to 6 p.m., and Saturdays, noon to 3 p.m.
Skyline Piano Artist Series subscriptions also are available and include a variety of benefits. For more information, call the Bienen School of Music Ticket Office at 847-467-4000 or visit concertsatbienen.org.
The Bienen School is a member of the Northwestern Arts Circle.
Back to top