Change Makers applications accepted starting April 10
Women's Center's fourth annual training empowers diversity and inclusion efforts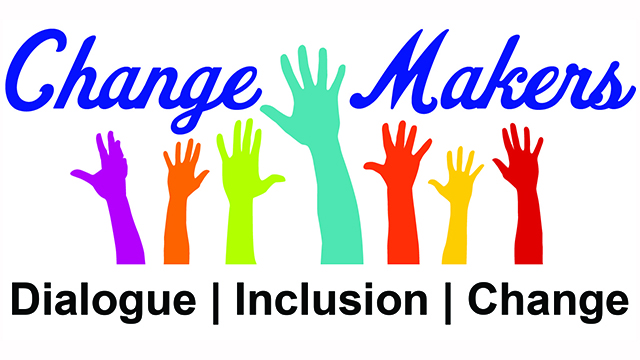 EVANSTON - Northwestern University Women's Center is seeking applications for Change Makers, a program that brings together faculty and staff from a wide range of backgrounds to learn what they can do to make inclusivity a true reality on campus.
"Who does well at Change Makers?" asked Vincent McCoy, a staff member at Northwestern University Libraries and a graduate of the program. "Anyone willing to be open, honest and willing to make personal changes."
Now entering its fourth year, the program will be accepting applications for staff from April 10 to May 9.  Faculty are nominated, and are encouraged to contact the Women's Center to express their interest. Spots are available for 35 faculty and 35 staff for the 2017/2018 school year.
"Thirty hours of training will not correct 300 years of history, but graduates report that the training and mentoring they received set them on a new path of being more intentional about inclusion in their professional relationships and responsibilities," said Alecia Wartowski, Northwestern Women's Center interim director.
The program is led by experts trained in the research-based Intergroup Relations model from the University of Michigan.
The Change Makers staff cohort will kick off Oct. 24 and 25, and the faculty cohort will kick off Oct. 26 and 27 with a two-day intensive workshop led by Kristie Ford of Skidmore College and Charles Behling of the University of Michigan.
Afterward, participants meet monthly to combine change management principles with continued work around social identities and dialogue.  
Program graduates have reported confidence in initiating conversations about diversity in the classroom, mentoring marginalized students, advocating for diversity on hiring committees and pursuing opportunities to learn more about equity.
"My day-to-day life looks different than it did before Change Makers, from who I follow on social media to what books I read to what campus activities I participate in," one recent participant said.
"When I hear about injustice, I don't assume someone else will take care of it. I'm starting a diversity and inclusion group in my area of the University. I interview prospective students and speak to them candidly about race."
Applications are available on the Women's Center website. For more information or to submit your name for faculty consideration, contact Alecia Wartowski at alecia.waertowski@northwestern.edu or 847-491-2733.
Back to top