Bernard J. Matkowsky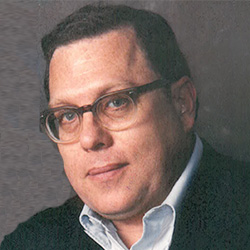 Bernard J. Matkowsky, the John Evans Professor of Engineering Sciences and Applied Mathematics in the McCormick School of Engineering, has been awarded the 2017 John von Neumann Lecture Prize by the Society for Industrial and Applied Mathematics (SIAM).
Matkowski received the award for his leading contributions to the methods and applications of matched asymptotics and singular perturbations. He delivered the associated prize lecture, "Singular Perturbations in Noisy Dynamical Systems," at the SIAM Annual Meeting in Pittsburgh, Pennsylvania, on July 11.
Matkowsky is recognized for his successful impact on applications to problems exhibiting resonance, the effect of noise on deterministic dynamical systems, bifurcation phenomena and to pattern formation. He is an international leader in the mathematical theory of gaseous combustion and combustion synthesis.
Barbara Newman
Barbara Newman, the John Evans Professor of Latin and professor of English, religious studies and classics in the Weinberg College of Arts and Sciences, has been elected to the American Philosophical Society (APS).
Newman joins 31 others in the 2017 class. Founded in 1743 by Benjamin Franklin for the purpose of "promoting useful knowledge," the society today has 1,019 elected members and has elected 5,605 members in its history.
New members were selected from one of five classes: mathematical and physical sciences; biological sciences; social sciences; humanities; and the arts, professions and leaders in public and private affairs. Newman is part of the humanities group.
APS' current activities "reflect the founder's spirit of inquiry, provide a forum for the free exchange of ideas and convey the conviction of its members that intellectual inquiry and critical thought are inherently in the public interest," according to an APS statement.
Global Health Corps fellows
Two recent Northwestern graduates have earned a highly-competitive, paid, year-long fellowship. Odette Zero and Jenna Zitaner have been named one of 140 Global Health Corps fellows for 2017-18. From Zionsville, Indiana, Zero will work for the Children's Health Fund in New York for the fellowship. Zitaner, who has spent the past two years at Burson-Marsteller, a global public relations firm, will work as a communications and development associate at DotHouse Health in Boston. Zero graduated in June with a bachelor's in human biology anthropology. Zitaner who grew up just north of New York, graduated in 2015 with a bachelor's in journalism.
A non-profit leadership development organization focused on health equity, the Global Health Corps "recruits and selects highly qualified applicants with diverse skill sets to work with high-impact organizations in year-long paid positions," according to its website. The 2017-18 fellows, who hail from 16 different countries, were chosen from a pool of nearly 5,300 applicants.
2017 Parthenon Awards
Julie Payne-Kirchmeier, associate vice president and chief of staff for the Division of Student Affairs, is a recipient of the 2017 Parthenon Award.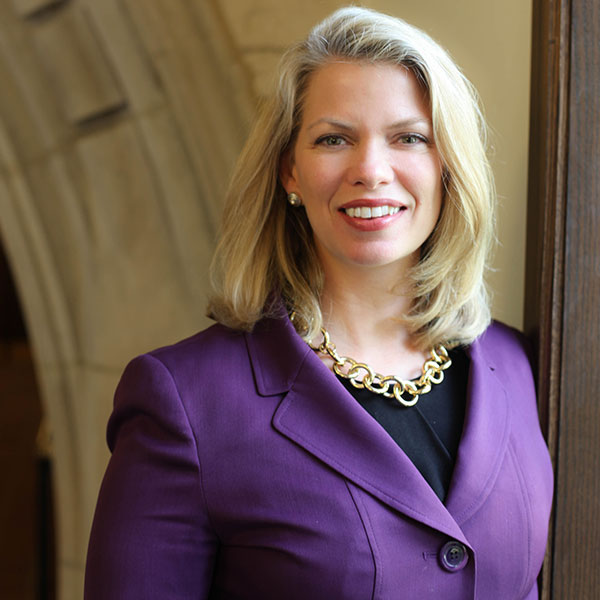 The Association of College and University Housing Officers - International foundation announced the newest class of Parthenon Society members at the Annual Conference and Exposition in Providence, Rhode Island.
The Parthenon Award recognizes outstanding collegiate housing professionals for their service, leadership, achievement and contributions to the housing field. Nominees are submitted by their colleagues and must have at least 10 years of service in housing, residence life or an affiliated field, have at least five years of service at the regional or international level with ACUHO-I and have demonstrated an impact on the campus housing profession.
Talia Shiff
Talia Shiff, a doctoral candidate in sociology at the Weinberg College of Arts and Sciences and a student at Northwestern Pritzker School of Law, received a grant from the Horowitz Foundation for Social Policy for her research, "Framing the Case: Bureaucratic Efficiency Pressures in the Humanitarian Politicization, Legitimation and Adjudication of Refugee Claims." The Horowitz Foundation supports the advancement of research and understanding in the major fields of the social sciences.