NU Press poetry collection wins Kingsley Tufts Poetry Award
Award allows poets to continue honing their craft with $100,000 prize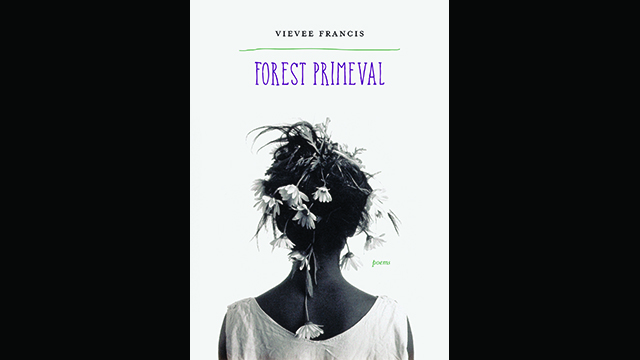 TriQuarterly Books/Northwestern University Press is the publisher of "Forest Primeval: Poems," Vievee Francis' dark, dreamlike exploration of the human spirit and the recent winner of the prestigious 2017 Kingsley Tufts Poetry Award.
In dialogue with the Romantic poets of the past, Francis uses her poetic genius in the collection to delve into race, class and the underbrush of the world we inhabit.
She will accept the award and the $100,000 that comes with it at a ceremony in Los Angeles on April 20.
The Kingsley Tufts Poetry Award differs from major literary awards that tend to honor successful careers retrospectively. Rather, the Kingsley Tufts award honors mid-career poets for a specific work with a financial reward that helps them continue to hone their crafts. Past winners include Ross Gay, Angie Estes, Marianne Boruch, Rodney Jones and Yusef Komunyakaa.
Francis' third collection of poems, "Forest Primeval," is "an intense work, dark … Dantean … dreamlike in its vision," according Don Share, the chair of the judges' committee and the editor of Poetry magazine.
Francis is "reclaiming modernist and feminist legacies of poetry, and it takes great courage to do that," Share said. "We can't wait to see where this leads her."
$100,000given to the winner of the Kingsley Tufts Poetry Award
"Forest Primeval" also won the 2016 Hurston/Wright Award and was a shortlist finalist for the PEN Open Book Award of 2016. A previous collection by Francis, "Horse in the Dark" -- also published by TriQuarterly Books/Northwestern University Press -- won the Cave Canem Northwestern University Press Poetry Prize.
A native of East Texas, Francis is an associate professor of English and creative writing at Dartmouth College. Other finalists for the prize were Tyehimba Jess' "Olio," Ada Limon's "Bright Dead Things," Jamaal May's "The Big Book of Exit Strategies" and Patrick Rosal's "Brooklyn Antediluvian." 
Northwestern University Press is the scholarly and trade publishing arm of the University. The Press publishes important works in philosophy, the performing arts, fiction, poetry, critical ethnic studies, Slavic studies, literary criticism, literature in translation and Chicago regional books. The Press' award-winning imprint, TriQuarterly Books, is devoted primarily to contemporary American fiction and poetry.
Previous award winners published under this imprint include Nikky Finney, whose "Head Off & Split" won the National Book Award for Poetry in 2011, and Matthew Shenoda, whose "Tahrir Suite" won the Arab American National Museum's 2015 George Ellenbogen Poetry Award.
For more information, contact JD Wilson at jdwilson@northwestern.edu.
Back to top