NU-Q professor pens new book on fate of Lebanon
Sami Hermez sheds light on impact of protracted conflict, political violence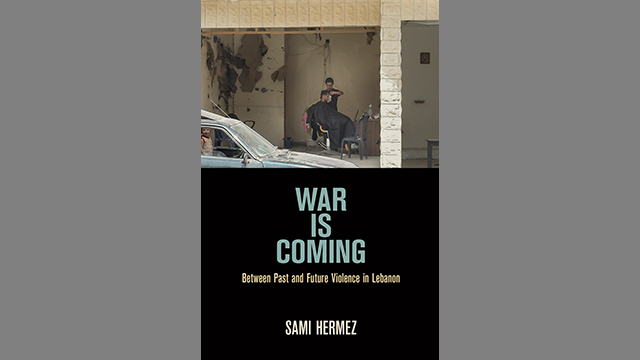 EVANSTON, Ill. – Northwestern University in Qatar (NU-Q) Professor Sami Hermez's new book, "War is Coming: Between Past and Future Violence in Lebanon,"sheds light on the impact of protracted conflict on people's everyday experiences and the way they anticipate political violence.
Published by University of Pennsylvania Press, the book highlights the urgency for alternative paths to sustaining political and social life in Lebanon, where the outlook remains bleak nearly three decades after the end of a 15-year war.  
From 1975 to 1990, Lebanon experienced a long war involving various national and international actors. The peace agreement that followed and officially propelled the country into a postwar era did not address many of the root causes of war, nor did it hold main actors accountable, according to Hermez, an assistant professor in residence of anthropology at NU-Q. Instead, a politics of "no victor, no vanquished" was promoted, in which the political elite agreed simply to consign the war to the past. However, bombings, assassinations and outbreaks of armed combat persist.
Hermez argues that the country's political leaders have caused Lebanon to remain entangled in various forms of political violence in its postwar period. By not addressing the root causes of the war or holding anyone accountable, they have set Lebanon on a dangerous path.
With an attention to the details of everyday life, "War Is Coming" shows how even a conversation over lunch, or among friends, may turn into a discussion about both past and future unrest.
Lara Deeb, professor of anthropology at Scripps College, described the book as: "Deeply poignant. An eloquently written and altogether fascinating read about how violence is lived in multiple temporal registers in Lebanon, and how both remembering past and anticipating future violence critically shape lived experience in the present."
Hermez has been at NU-Q since 2014 and previously held posts at Harvard University, the University of Pittsburgh, Mt. Holyoke College and Oxford University.
Back to top