22nd annual Segovia Classical Guitar Series continues
Award-winning artists from around the globe showcase the dynamic voice of the guitar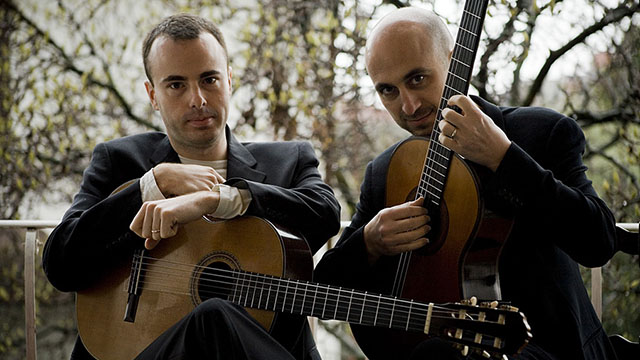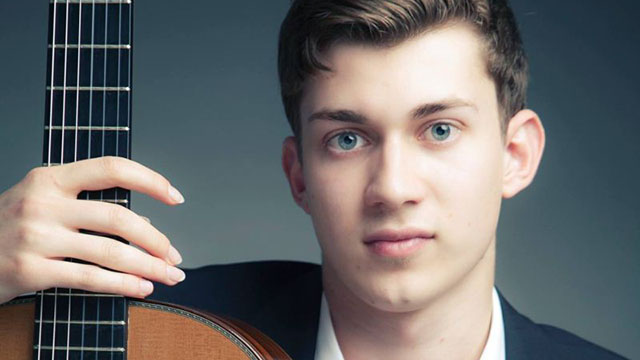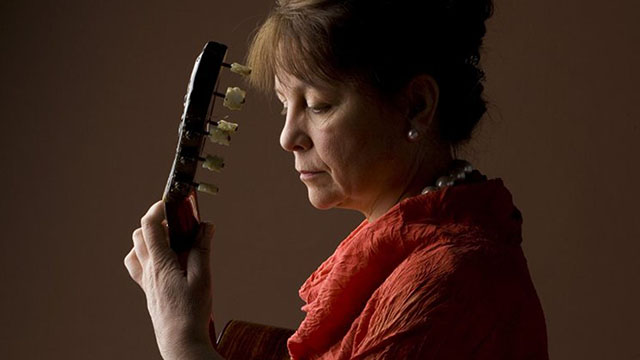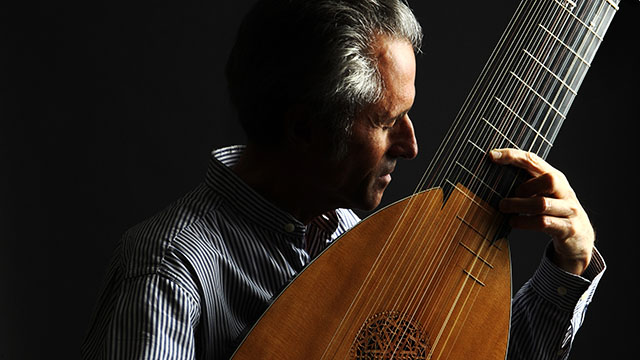 EVANSTON - A showcase of international guitar virtuosos will take center stage during Northwestern University's Henry and Leigh Bienen School of Music and the Chicago Classical Guitar Society's 22nd annual Segovia Classical Guitar Series.
The four remaining concerts in the series run from Feb. 18 to May 19.
The lineup includes Italian recording artists SoloDuo; Thibaut Garcia, 2015 first prize winner of the Guitar Foundation of America International Competition; eight-string guitarist Raphaella Smits; and Hopkinson Smith, one of the world's foremost lutenists.
The series takes full advantage of the exquisite acoustics and remarkable Chicago skyline views of the school's premier recital venue, the Mary B. Galvin Recital Hall, located in the Patrick G. and Shirley W. Ryan Center for the Musical Arts, 70 Arts Circle Drive on the Evanston campus.   
Performances are as follows:
Saturday, Feb. 18, 7:30 p.m.
Comprised of Italian guitarists Matteo Mela and Lorenzo Micheli, SoloDuo has performed throughout Europe, Asia, the United States and Canada. The duo has a prolific recording career, ranging from Astor Piazzolla and Isaac Albéniz to the music of Bach and Scarlatti. In addition to classical, romantic and modern repertoire, SoloDuo has extensively explored 17th- and 18th-century Italian music on original instruments. SoloDuo will perform Mauro Giuliani's transcription of the Sinfonia from Vincenzo Bellini's "Il pirate," Claude Debussy's "Suite bergamasque," J.S. Bach's French Suite No. 5 (BWV 816) and Piazzolla's Tango Suite. The concert is followed by a reception for subscribers.
Thibaut Garcia
Saturday, March 11, 7:30 p.m.
French guitarist Thibaut Garcia, at the age of 21, won first prize at multiple international competitions, including Germany's Ana Amalia, Romania's Terra Siculorum and Spain's José Tomás, Valle de Egüés and IV Sevilla International Guitar Competitions. He was the 2015 first prize winner of the prestigious Guitar Foundation of America International Competition. Garcia is currently in the midst of a 50-concert tour of the United States and Canada. He released his first recording, "Demain dès l'aube," in 2014 on the Contrastes Records label, and his follow-up recording, "Leyendas," was distributed last year by Warner Classics on the Erato label.
Raphaella Smits
Friday, April 7, 7:30 p.m.
Belgian guitarist Raphaella Smits, best known for her performances of historic repertoire on the eight-string guitar, was the first woman to win the top prize in Spain's Certamen Internacional de Guitarra Francisco Tárrega in 1986. In addition to performing concerts on nearly every continent, Smits has made 17 critically-acclaimed recordings for Accent Records. She is currently the chair of Belgium's Lemmens Institute and regularly gives master classes throughout Europe, North America, South America and Japan. Smits will perform Manuel Maria Ponce's Suite in A Minor - a Homage to S.L. Weiss, Silvius Leopold Weiss's Tombeau in memory of M. Comte De Logy, Mauro Giuliani's "Rossiniana" No. 1, Op. 119," Federico Mompou's "Suite Compostelana," Ariel Ramirez's "Alfonsina y el mar" and Augustin Barrios Mangore's "Leyenda Guarani."
Hopkinson Smith
Friday, May 19, 7:30 p.m.
Since the 1980s, lutenist Hopkinson Smith has focused on solo music for early plucked instruments, including the vihuela, Renaissance lute, Renaissance guitar, Baroque guitar and lute. He gives concerts and master classes throughout Europe and North and South America, and currently teaches at the Schola Cantorum Basiliensis in Basel, Switzerland. Smith will conclude the series with a performance of Elizabethan lute music from England's Golden Age, featuring Anthony Holborne's "Mad Dog" and lute music by English composer John Dowland, as well as lecture on interpretation and technique.
Tickets for all events are $30 for the general public and $10 for students with a valid ID. Tickets are available at concertsatbienen.org, by phone at 847-467-4000 or by visiting the Pick-Staiger box office at 50 Arts Circle Drive on the Evanston campus.
Full and partial subscriptions are available and include a variety of benefits, including an opening reception with SoloDuo. For more information, call the Bienen School of Music Concert Management Office at 847-491-5441 or visit concertsatbienen.org.  
The Bienen School is a member of the Northwestern Arts Circle, which brings together film, humanities, literary arts, music, theatre, dance and visual arts. Search for events across all artistic disciplines at Northwestern Arts Circle.
Back to top