Make your Election Day prediction now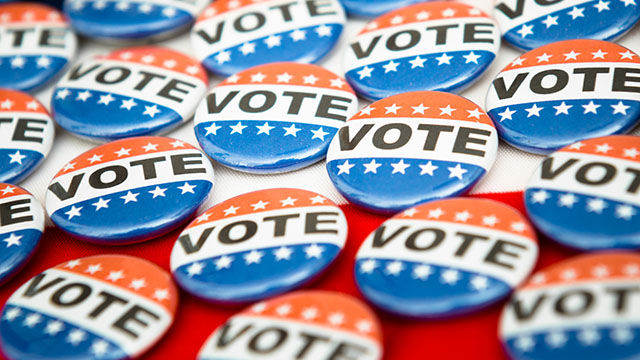 Northwestern broke national records this year by registering 96 percent of incoming students with the help of a new online tool called NUVotes.
Now, members of the Northwestern community are encouraged to make their Election Day predictions through the online tool NUpredicts prior to 11:59 p.m. Monday, Nov. 7.
Prognosticators who weigh in on NUpredicts also are encouraged to participate in an accompanying online survey that will be used for Northwestern research to gain insights into voting behaviors and political preferences, particularly of young people.
NUpredicts is part of the One Book One Northwestern program that focuses on the book of analytics guru and political prognosticator Nate Silver, titled "The Signal and the Noise: Why So Many Predictions Fail — but Some Don't."
"College is a crucial time for young people to start developing habits of civic engagement, and the November 8th election will be the first formative experience for many Northwestern students," said Tom Ogorzalek, an assistant professor of political science at Northwestern, who is conducting the survey
"Young voters are historically a group that under participate, but they are also a group that has specific interests — student debt, for example. Unfortunately, politicians don't pay much attention to them."
Students, faculty and staff are invited to fill out the brief survey that is part of the numerous efforts underway at Northwestern to engage voters.
"The prediction game is a fun way to engage with politics," Ogorzalek said. "We are competing against each other, so we have skin in the game — it should sharpen our incentives to learn more about the election and make the right predictions." 
There will be other applications of NUpredicts throughout the year, including four opportunities to make predictions relating to Northwestern sporting events and the Academy Awards in February.
Back to top