Northwestern hosts crisis communication workshop Dec. 16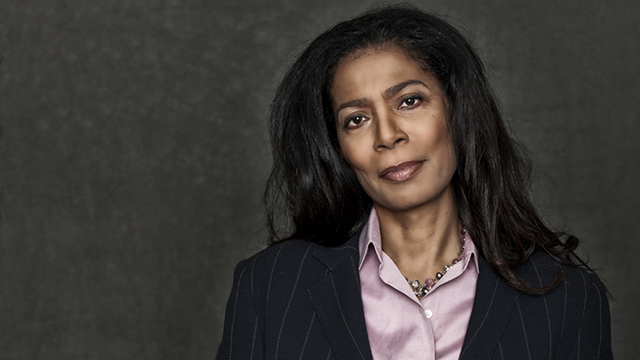 Evanston - Northwestern University's Master of Science in Communication (MSC) program is launching a new "Crisis Communication Workshop" Dec. 16 featuring Judy Smith, who inspired the role of Olivia Pope on the hit TV show "Scandal."
Smith will be delivering the closing keynote address of the daylong event.
Part of the University's School of Communication, Northwestern MSC's non-degree executive education programs draw from the leading communication theory to address the most pressing business issues through short, accessible workshops. 
"Dealing with crisis has become a regular event in organizations, and the need for expertise has never been greater," said Amy J. Hauenstein, MSC director of curriculum and non-degree programs, who is managing the workshop.
"This one-day workshop features a complex real-time simulation and cutting-edge insights based on experience and research that will reshape how participants think about crisis," she added. The event will take place on Northwestern's Evanston campus.
The MSC program is encouraging professionals and alumni to sign up for the Crisis Communication Workshop to better understand the elements that are critical to successful crisis communication, while also being introduced to leading-edge perspectives drawn from theory and practice that will help reinvent the participants' crisis skills.
A highlight of the daylong agenda will be the address by Judy A. Smith, founder and president of Smith & Company, a leading strategic and crisis communications firm with offices in Washington, D.C., and Los Angeles.
As America's leading crisis management expert, Smith is on speeddial for some of the most high-profile celebrities, politicians and corporations in the world. In her address, she will give a step-by-step plan outlining her sharply honed strategies for turning a crisis into a redefining moment.
Over the last 25 years, Smith has brought her unique combination of communication skills, media savvy and legal, political acumen to clients facing a wide array of issues and challenges throughout the United States and abroad.
Smith honed her skills through her experiences with some of the most historic and sensational events of our time, including the Iran-Contra investigation, the prosecution of former Washington, D.C., Mayor Marion Barry, the 1991 Persian Gulf War, the Los Angeles riots, the scandal involving President Bill Clinton and Monica Lewinsky, the congressional inquiry of Enron, the scandal that toppled CIA Director and former Gen. David Petraeus and the Sony Corporation hacking crisis, to name a few.
Other highlights of the workshop
A session on the topic What Research Can Teach Us: An Evidence-based Approach to Crisis Communication, featuring W. Timothy Coombs, professor in the department of communication at Texas A&M University, who does research on crisis communication. Coombs has worked with governments, corporations and consulting firms in the United States, Asia and Europe on ways to improve crisis communication efforts for themselves and their clients. He will discuss how, over the last three decades, the amount of quantitative research designed to create more reliable, evidence-based advice for crisis communication has increased.
A session on the topic Making Crisis Communication Work, featuring Irving Rein, professor of communication studies at Northwestern and an internationally known expert in public communication and popular culture. As a faculty member at Harvard University earlier, he was in charge of the public speaking program and taught such students as Al Gore, Lou Dobbs, William Weld and Tommy Lee Jones. He also served on Major League Baseball's Commissioner's Initiative for the 21st century and worked for 15 years as a part of NASA's astronaut training program, conducting public communication seminars and developing the in-space communication program.
A Data Breach Simulation exercise, which will entail an intense, hands-on, interactive cyber crisis allowing participants to experience a data breach in real time, led by crisis communication experts from Hill+Knowlton Strategies. Participants will work in small groups in a realistic re-creation of a public crisis, incorporating the intricacies of a 21st century media environment. Participants will use an online dashboard to simulate social media activity, interact with instructors who role-play as reporters, executives and other third-party stakeholders, and gain a deep understanding of how cyber issues play out publicly.
A panel discussion on Managing Crisis, featuring professors Coombs and Rein and Bob Rowley, director of media relations for Northwestern and an adjunct lecturer at the Medill School of Journalism, Media, Integrated Marketing Communications. These crisis communication experts will analyze and discuss the impact of how public statements are made in a crisis -- and how they relate to the evidence -- when executing a crisis communication plan. Drawing on their wide range of experiences on the front lines, the expert panel members will convey methods and lessons on how to manage crisis and implement crisis strategies.
The executive and custom education programs of the Master of Science in Communication program aim to bring the quality experience that students receive in the MSC program to a wider audience of students who aren't in the market for a full-degree program.
Michelle Shumate, faculty-director of the MSC program, said, "Many professional students are looking for ways to expand and refresh their current expertise but aren't ready to make the yearlong commitment to our degree programs. Our executive education programs bring the high-quality experience they would expect from an academic degree program to shorter programs designed to fit into their busy lifestyles." 
Background on the Workshop
These programs display the MSC program's commitment to evidence-based communication research and helping professionals not only learn best practices but produce them in their jobs and industries. The crisis communication workshop is part of the MSC program's "managing complexity" series. Managing Complexity, especially the complexity of communication environments, is one of the three curricular themes of the MSC program. The other two are Collaborative Leadership, and Elegant Communication
Program Viewpoint 
The MSC Exec Ed program design is what makes these workshops unique -- a commitment to evidence-based practice that informs the selection of speakers (both scholar-consultants and industry experts). This approach helps build integrated thematic programs in which participants are not simply studying practice, but rather, becoming skilled practitioners through coaching and real-time simulations allowing for authentic experiential learning.
Program Details

Participants will spend the morning on the day of the Dec. 16 workshop learning about the leading edge of crisis communication research from two world-renowned scholar-consultants; they will speak about how to prepare for crisis and how to anticipate the mishaps that can happen under the strains of a crisis environment.
The program is designed for both individuals and teams to enter. During a two-hour simulation, the workshop will allow participants to try their hand at managing a "scandal" in real time. Teams can execute their existing protocols (or craft new ones) in a risk-free environment with experts there to coach them. Individuals will be placed on teams and given roles and duties to implement. Participants will use what they've learned in the morning to improve their responses and will have a chance to evaluate their work in a high-adrenaline and time-compressed environment.
As one of the nation's oldest and most prestigious communication graduate programs designed for working professionals, the MSC program focuses on the power of story and its impact on learning. The afternoon will include an interactive panel discussion focused on stories related to the hindsight lessons of "managing the moment."
To close, the workshop will continue the narrative with the nation's leading industry expert, Judy Smith, who will talk about the strategies she employs and the lessons she has learned over the years.
Experts segment titles and bios available here.  
Back to top