America's largest student-produced musical turns 75
"Little Shop of Horrors" to Shine as The "Diamond Dolphin" Show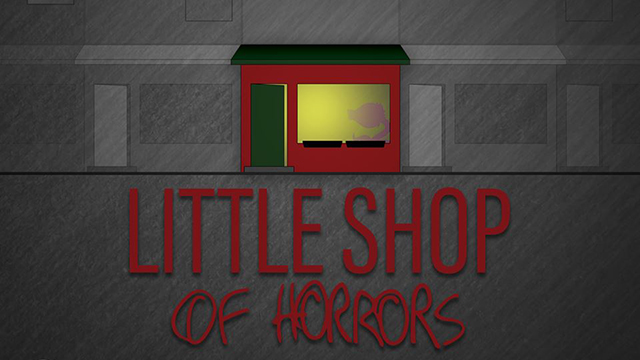 Cast and crew boast more than 150 Northwestern students   
Runs Jan. 20–28 at Cahn Auditorium in Evanston
Tickets on sale Nov. 28 – Five performances only
EVANSTON - The Dolphin Show, America's largest student-produced musical, announced today that "Little Shop of Horrors" will be its 75th annual ("Diamond Dolphin") show at Northwestern University.
"Little Shop of Horrors" is directed by Northwestern School of Communication senior Maggie Monahan and co-produced by School of Communication senior Janie Dickerson and Weinberg School of Arts and Sciences senior Bailey Sutton, with support from a cast and team of more than 150 students. "Little Shop of Horrors"runs five performances only, Jan. 20–28, at Cahn Auditorium, 600 Emerson St. on the university's Evanston campus. Tickets go on sale to the general public Nov. 28. 
When an otherworldly, sentient flytrap plant mysteriously arrives at a dilapidated skid row florist shop, the dreary lives of its residents are turned upside down. The employees must sort through everything from the morality of greed to plant nutrition. Howard Ashman and Alan Menken's cult classic sends up B horror movies, and features a 1960s rock and roll, doo-wop and early Motown-inspired score. "Little Shop of Horrors" raises timely questions of self-determination and collective responsibility. Oh, and the plant sings. And eats people.
The "Little Shop of Horrors" cast includes Northwestern students Alex Schneidman, Megan Orticelli, Rebecca Elowe, Chris Jumper, Emma Giffone, Brianna Dorn, Allie Woodson, Eli Newell, Marcellus Burt, Lena Dudley, Ryan Foreman, Amala Garg, Holly Hinchcliffe, Nina Jayashankar, Sam Linda, Zoe Olson, Ross Patten, John Toussaint, Kristen Sanders and Elijah Warfield.
Tickets are on sale starting Nov. 28 and can be purchased online, by phone at 847-491-3787 or at the Cahn Auditorium box office, 600 Emerson St.
Since its beginnings as a swimming pool fundraiser for the Dolphin Club in 1940, The Dolphin Show has produced more than 70 musicals with teams of over 150 passionate Northwestern students each year, quickly making a name for itself as America's largest student-produced musical.
Dolphin's past productions have featured notable alumni such as David Schwimmer, Brian d'Arcy James, former Miss America Kate Shindle and many more. The Dolphin Show has remained a staple in the Northwestern and Chicagoland communities with its high production values, dedicated design teams and talented casts of pre-professional student performers. The producers are proudly calling this their "Diamond Dolphin" year and invite everyone to keep a look out for additional events and promotions being produced in the next few months to honor this extraordinary 75-year-long legacy.
Back to top