Political prognosticator Nate Silver to speak at Northwestern
Silver goes head-to-head with students in prediction contest about Cubs and U.S. Senate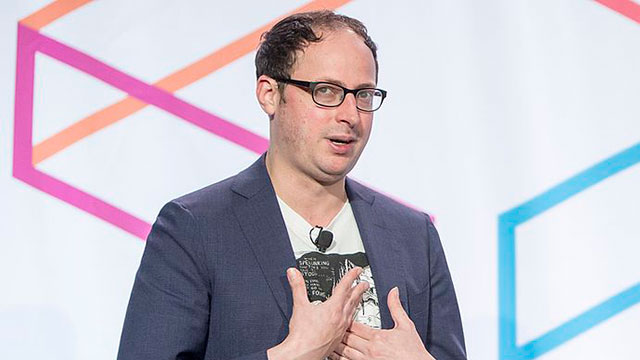 EVANSTON - Analytics guru and political prognosticator Nate Silver will give a keynote address at Northwestern University on Oct. 6 as part of the One Book One Northwestern program.
Silver, the author of this year's One Book selection, "The Signal and the Noise: Why Most Predictions Fail - But Some Don't," will talk about his work with big data to improve predictions in politics, sports, climate change and more less than a month before the 2016 presidential election.
The address will be held at Pick-Staiger Concert Hall, 50 Arts Circle Drive, in Evanston, on Thursday, Oct. 6. Doors will open at 3:45 p.m., and the program will begin at 4:30 p.m.
There will be a book signing in the lobby following the keynote. Copies of the book will be available for purchase in the lobby. 
The event is open to the Northwestern community and the public. The event is free, however, registration is required, and all seats have been reserved.
Students and members of the public who do not have tickets are invited to watch Silver's address at Cahn Auditorium, 600 Emerson St., in Evanston and The Lurie Gray Seminar Room on the Chicago Campus, where the event will be live-streamed.
The founder of FiveThirtyEight.com  — which correctly predicted the winner of the presidential contests in 49 of 50 states in 2008 and called the correct winner in all 50 states in 2012 — will also face off against Northwestern students in a prediction competition featuring two questions:
Will the Cubs win the World Series?
Will Democrats have a majority in the Senate after the election?
Students, faculty and staff can participate at NUpredicts.
Reviewers have called Silver everything from "the Kurt Cobain of statistics" to "a sort of Zen master to American election watchers."
Silver's book on statistics and forecasting, "The Signal and the Noise," was chosen from more than 50 nominations as Northwestern's all-campus read for the 2016-17 academic year and given to all first-year students.
The choice is a natural one for Northwestern given the school's investments in interdisciplinary work, data science and quantitative analysis.  
"Nate Silver's work bridges the universe of people who deal with quantitation and those who deal with life," said One Book faculty chair Stephen Carr, professor of materials science and engineering and of chemical and biological engineering at the McCormick School of Engineering.
Details about other upcoming One Book events, including a campus-wide puzzle hunt sponsored by Northwestern University Knight Lab on Oct. 8, are available at the website. 
Back to top