Fall honors and awards 2017
Paul Mellon Visiting Senior Fellow
S. Hollis Clayson, art history professor in the Weinberg College of Arts and Sciences, has been named the Paul Mellon Visiting Senior Fellow for fall 2017 at the National Gallery of Art in Washington, D.C.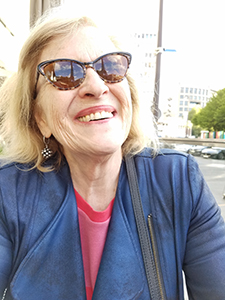 "It is a welcome opportunity to return to The Center for Advanced Study in the Visual Arts at the the National Gallery of Art, where I was the Samuel H. Kress Professor in 2013 to 2014," Clayson said. "CASVA is a major research center in the History of Art." 
Clayson is a historian of modern art who specializes in 19th-century Europe, especially France, and transatlantic exchanges between France and the U.S. 
Back to top